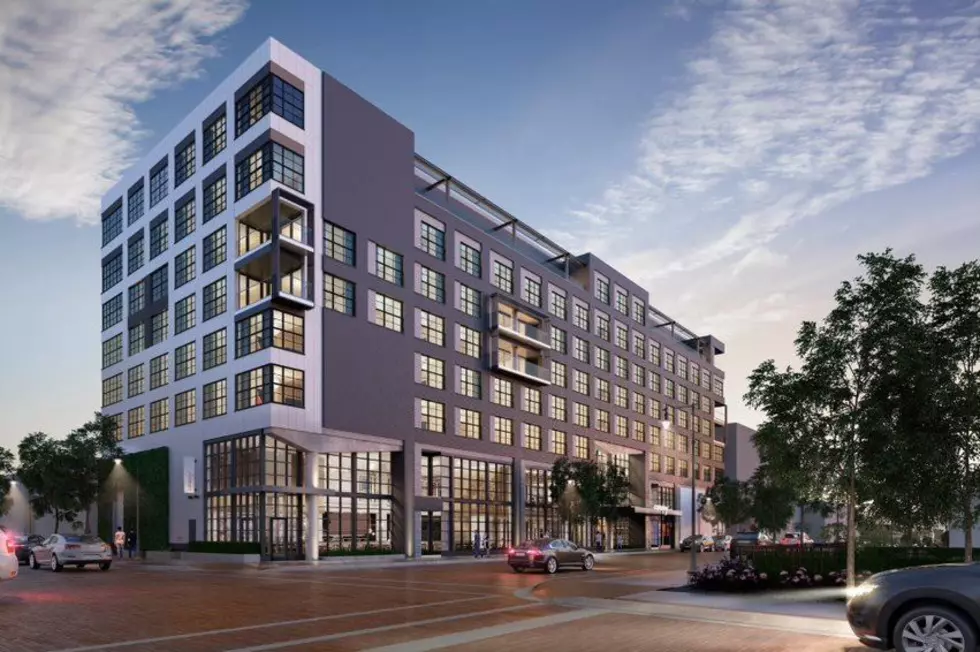 New Hotel with the City's Largest Rooftop Restaurant Now Open in G.R.
Canopy by Hilton Grand Rapids Downtown via Facebook
Before summer officially comes to a close see if you can get this new rooftop experience in Grand Rapids.
A new hotel, Canopy by Hilton, officially opened to the public on Tuesday. The 8-story hotel is located at 131 Ionia Ave. SW, part of Studio Park in Downtown Grand Rapids, and each of the 155 rooms come with a canopy bed (hence the name) made by local Amish people. Each room runs anywhere from $150 to $300/night.
WOOD-TV says the hotel is also home to two new restaurants, including the largest rooftop restaurant, Knoop, in Grand Rapids. The hotel describes it as an
...upscale rooftop beer garden offers a refined menu of Dutch cuisine with a modern touch.
The restaurant will consist of small plates and crafted cocktails plus beer and wine all while enjoying the city scape views. Knoop is open daily from 5p to 12a.
Portico, on the other hand, is located on the ground floor and is open for breakfast, lunch, and dinner daily. The food is all made from locally sourced ingredients and offers Madcap coffee.
Canopy by Hilton is a mid-century modern design that reflects "Beer City USA" and pays homage to its rich furniture history. The owner, Lodgo Hospitality, told WOOD-TV that this is the first of its kind in the state.
Only 23 other hotels like it exist worldwide, the closest one located about 315 miles away in Columbus, Ohio.
In addition, initial guests who stay at the hotel will receive a gift basket full of local products and the book "100 Things to Do in Grand Rapids Before You Die." Traveling with your dog? No worries! Canopy by Hilton is also dog-friendly.
Even if you don't need a hotel room, this seems like a hotel definitely worth seeing. Hopefully, we'll get to cheers the end of summer (and a strange year) from the rooftop!
If you're interested in work, the hotel is still hiring. Some job openings include bartender, cooks, and housekeepers.
Enter your number to get our free mobile app
Historic Michigan Resort For Sale