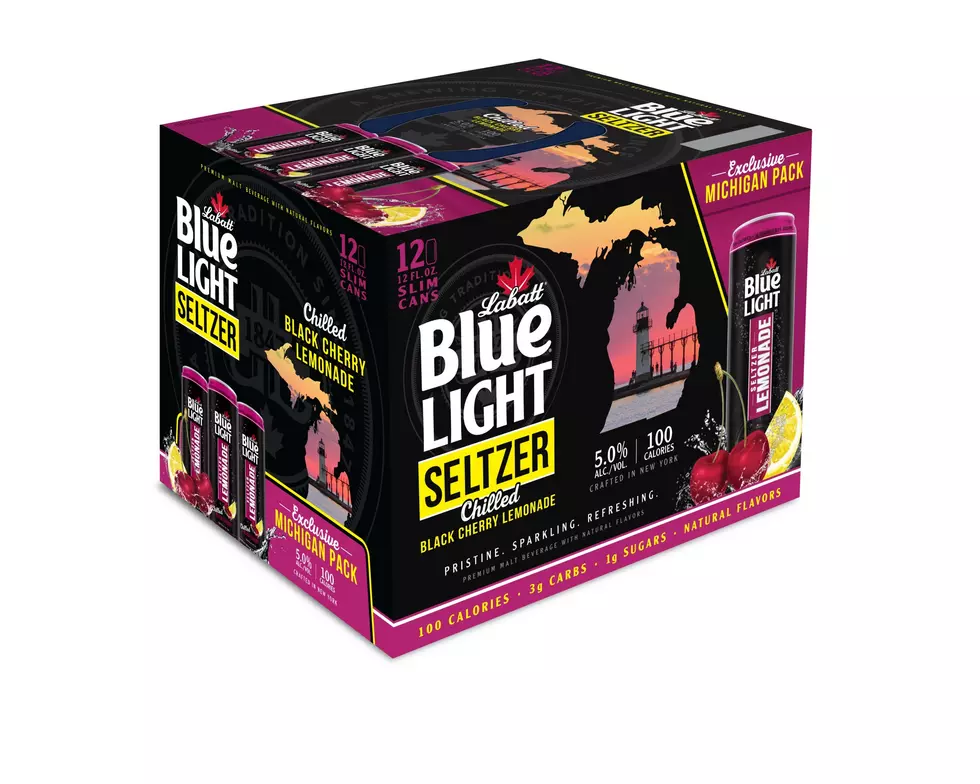 New Michigan-Exclusive Labatt Hard Seltzer Features Manistee Lighthouse
Labatt Blue
I see you, Labatt. You think you can just slap the Mitten State on something and I'll rush out to buy it? Well... you're not wrong. Ugh, now I have to go find this Michigan-exclusive hard seltzer pack!
Labatt announced this week that Blue Light Seltzer Lemonade is coming to Michigan, with a Black Cherry Seltzer 12-pack inspired by the Great Lakes State.
As Wood TV 8 points out, if you check out the box you'll see the Manistee North Pierhead Lighthouse on Lake Michigan
The Buffalo, New York-based company says the Black Cherry packs will be available only in Michigan starting this week, and only for a limited time.
Janine Schoos, Labatt brand director, said in a release,
"As our second largest market in the US, Michigan is like a second home to Labatt. We wanted to create something special for our fans here, that you won't find anywhere else. We know Traverse City is the cherry capitol of the world and so our team of experts brought the flavor to life in a uniquely Labatt way for this exclusive Great Lakes State pack!"
Labbatt's Black Cherry Lemonade Seltzer is 5% ABU and 100 calories.
While the special Black Cherry pack is exclusive to Michigan, the Labatt Blue Light Seltzer Lemonade variety packs are rolling out across the U.S., including Michigan,  starting this week. In each variety pack, Black Cherry is joined by three other Labatt Blue Light Seltzer Lemonade flavors: classic Lemonade, Raspberry and Peach.
What Are the Signature Drinks From Every State?