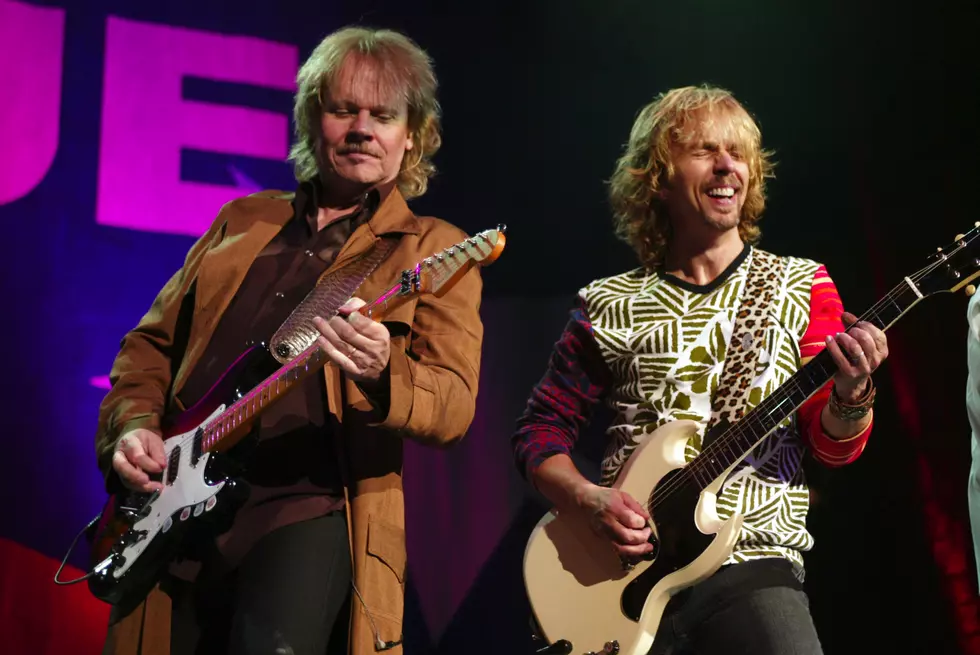 New Music Video from Styx
Getty Images
Domo Arigato, Mr. Roboto. Yes the band Styx that gave us that opening line has a new video out.  Great news a lot of rock bands from the '70s and '80s rest on the laurels and don't even attempt to put out new music or videos.
The new video from Styx is called "These Are The Times" and it's off Cyclorama album. It will remind you of classic Styx and lead vocals are done by James Young.
The hook is so appropriate to everything going in today's headlines. "These Are The Times When We Find Out Who We Really Are"
As a thank you to the nation's first responders and front-line workers and to coincide with the stream launch, STYX has created a timely conceptual video set to the lyrics of "These Are The Times" and the video is set in the times of COVID-19, with hospital workers and lots of people wearing masks and spotlights the men and women who've been working tirelessly to take care of people throughout the pandemic
"These Are The Times" can be viewed now on the band's official YouTube page and the link below.
And for the first time ever, STYX has released their 14th album, CYCLORAMA, on all download and streaming platforms starting today via BMG.
Originally released in 2003 on Sanctuary/CMC International, CYCLORAMA, it was the band's last full-length studio album of all-original material prior to the June 2017 release of THE MISSION. It was produced by Tommy Shaw, James "JY" Young, and the late Gary Loizzo (an integral member of the STYX production team dating back to 1974), and it contains such enduring tracks like "One With Everything," "Yes I Can," "Killing the Thing That You Love," "More Love for the Money," and "Fields of the Brave"
Lead singer James Young says: "It's amazing how a song that was created in a certain time frame, can fit into another time frame 17 years later and that is the case with 'These Are The Times"
Styx singer and guitarist Tommy Shaw reflected on CYCLORAMA:  It was kind of an experimental record, just to see where we were as a band after having reformed in 1999. We were stretching our legs in the studio, and there was a lot of growth and moving forward. That's how I look at that album. Whenever I think of CYCLORAMA, it puts a smile on my face."