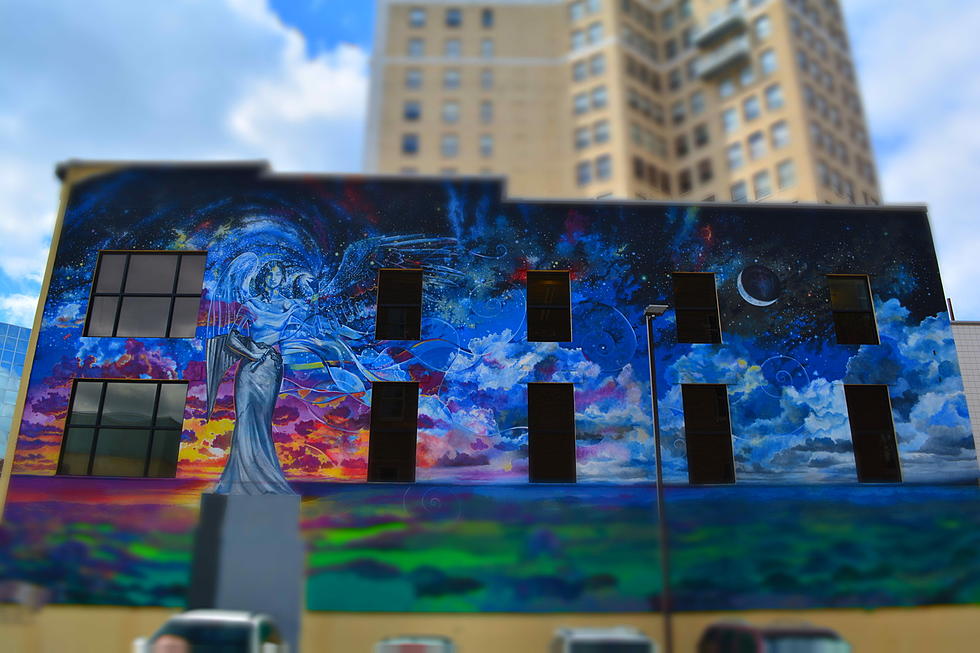 New Public Space Mural Going Up in Downtown
Thinkstock
The Urban Institute for Contemporary Arts (UICA) is going to be modifying the skyline of Grand Rapids again. Work is about to begin, by an internationally known artist, on the city's next public-space mural.
For years, UICA has curated its exhibitions beyond its galleries and into the community with the Exit Space Project, an initiative that features projects in multiple public locations throughout the Greater Grand Rapids area.
The next mural to join the local landscape will be located at 26 Ionia Ave SW, in downtown Grand Rapids, MI. The south-facing wall of the building will be painted by Natalia Rak. Rak is a Poland-based artist that uses brightly colored paint to craft multi-story murals on the sides of buildings. Rak's subjects are predominantly larger than life situations that evoke mystery and metaphor, often using concepts or images from famous fables or stories.
Rak has just begun to cover the brick wall with a base coat so I can't wait to see it develop.
Since its start in 2013, UICA's Exit Space Project has funded artists' creations of over 15 public-space murals, and Rak's mural won't be the only mural added to that list this year. At least one additional piece, a painting by Dave Battjes, is slated for installation at the base of the I-196 exit ramp at Ottawa Ave NW later this summer.
This mural project is coming together through the combined efforts of UICA, Downtown Grand Rapids Inc, and Grand Rapids Sister Cities International. One of the reasons Natalia Rak was selected as the artist for this project is her connection to the Grand Rapids Sister City, Bielsko-Biała, Poland.
Everyone is encouraged to stop downtown and watch the progress throughout the two weeks. Rak's mural, yet to be titled, is expected to be completed by July 22, with a Ribbon Cutting Ceremony July 23, from 5:00 – 6:00 pm.
For more information about this and other UICA exhibitions and programming, visit uica.org.