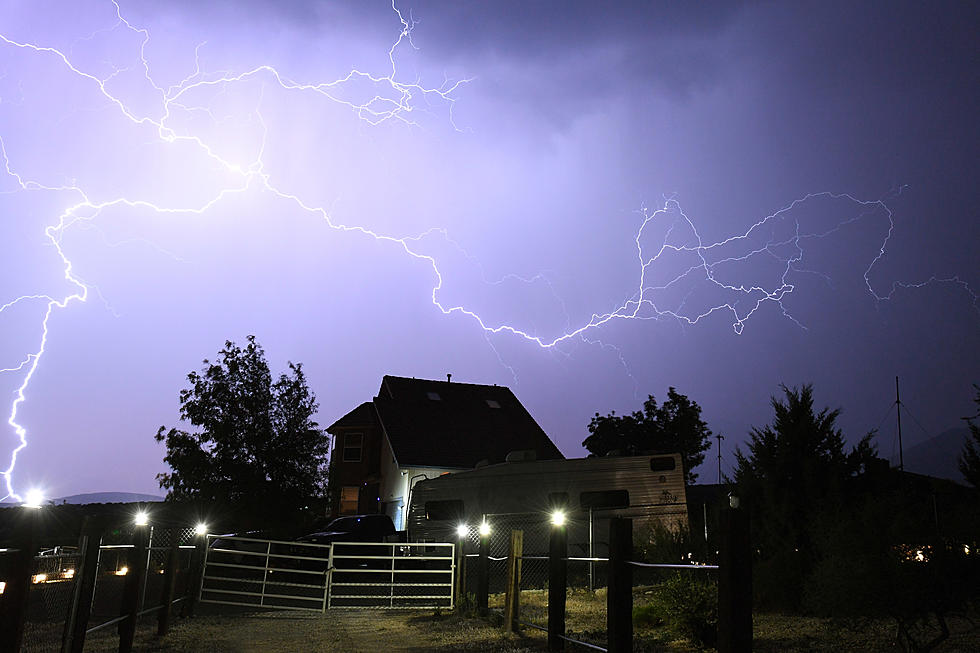 New Severe Storm Weather Alert System Beginning in MIchigan
Ethan Miller/Getty Images
Do you keep track of the weather? I think here in Michigan, pretty much we all do...somewhat. But when storms are a brewin', what do you do? Not care, pay attention, figure it will be someone else but certainly not you? Maybe all of the above!
Since I am a former TV Weatherman, not a meteorologist, I do have a keen interest in the weather and with storms or the potential of storms, I'm on the alert, big time.
Over the course of time, many new tools have been developed to predict and forecast, and track these storms. The National Weather Service forecasters, TV meteorologists and others do their best to alert us, and now, they're adding another tool to their shed.
Fox17 reports a new destructive thunderstorm wireless emergency alert will roll out nationwide, allowing the NWS to reach as many people as possible with critical life saving information in the shortest amount of time.
Not all thunderstorm warnings will be accompanied by this new alert, but when life-threatening damage is possible an unfamiliar sound will ring from your phone.
Okay, cool! Just something else to scare me! Actually, something that could save my life.
The new destructive thunderstorm wireless emergency alert relays to the public that immediate action is needed based on what cell phone tower your current location is linked with, as a life-threatening event is happening where you are and may cause substantial damage.
On average, nationwide only 10 percent of thunderstorms reach this destructive category each year, but it is extremely important to be aware of the forecast, be prepared for severe weather and have an action plan no matter where you are.
The lives you save may by yours and your family, and that should be motive enough for you to pay attention and spring into action.
KEEP READING: What to do after a tornado strikes