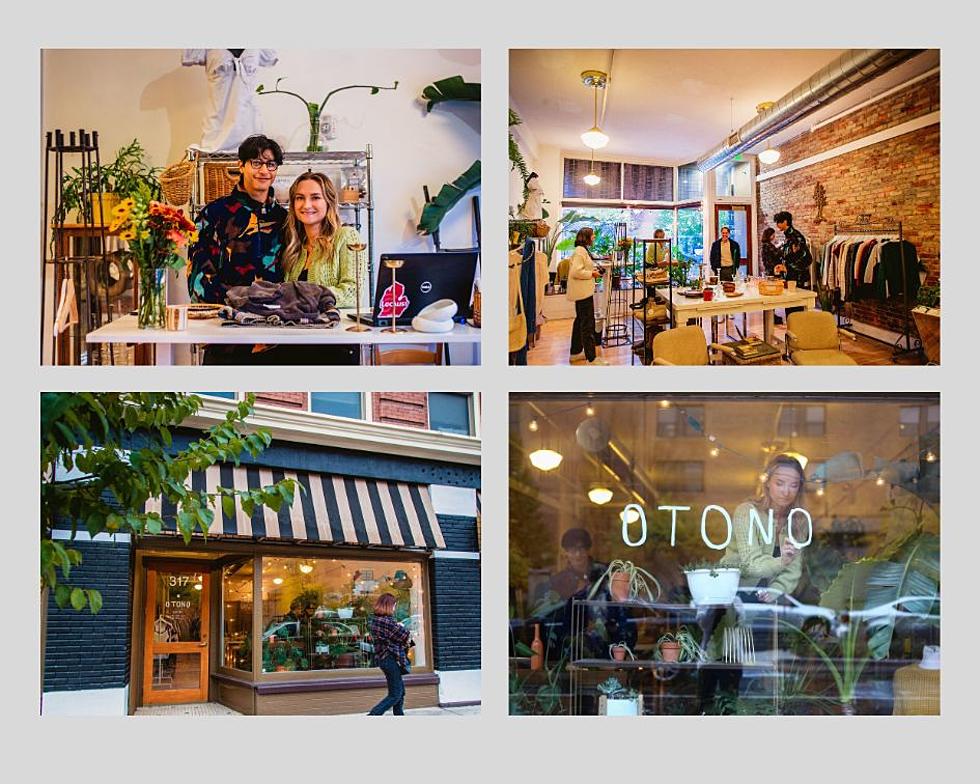 New Vintage Clothing, Home Decor Store Opens Downtown Grand Rapids
Downtown Grand Rapids Inc., Facebook/ OTONO, Facebook
Love vintage fashion? There's a new spot to shop downtown Grand Rapids.
OTONO, a second hand retail store and consignment shop selling clothes, home decor, and handmade spoon rings is now open at 317 Division Avenue South.
Do you have a favorite thrift store in Grand Rapids? I like to hit up Goodwill, Salvation Army Stores, and New 2 You Shoppe -- I'm excited to have a new place to shop!
The owners, Alana Sawicki and Emmanuel Ibarra say that OTONO is a "social enterprise with "a primary purpose of creating a societal benefit rather than maximizing profit".  Their goals include having a positive impact on the Heartside community, sharing joy, and providing easier access to participate in the second hand economy.
In a post to Facebook, Emmanuel says,
Back in 2019, I started hosting pop-ups at cafes and stores in Grand Rapids where I would sell clothes that I collected from my adventures thrifting ! Just before the pandemic, I was beginning to plan a store like OTONO, but because of covid and other things, my focus shifted. BUT NOW, things are different and I'm really excited to be opening up this store here soon alongside my partner, Alana Sawicki ! She has great taste and vision and I'm excited to work with her to create this space and to build up this business.
The pair started a GoFundMe to help make their new store happen.
They say that at OTONO you'll find an "intentional" selection of items they've hand-picked "with taste, brand, material, durability, and color in mind."
OTONO's opening day was Nov. 12, and going forward, the shop will be open every Friday and Saturday.
10 Old Fisher Price Toys That Are a Blast From The Past