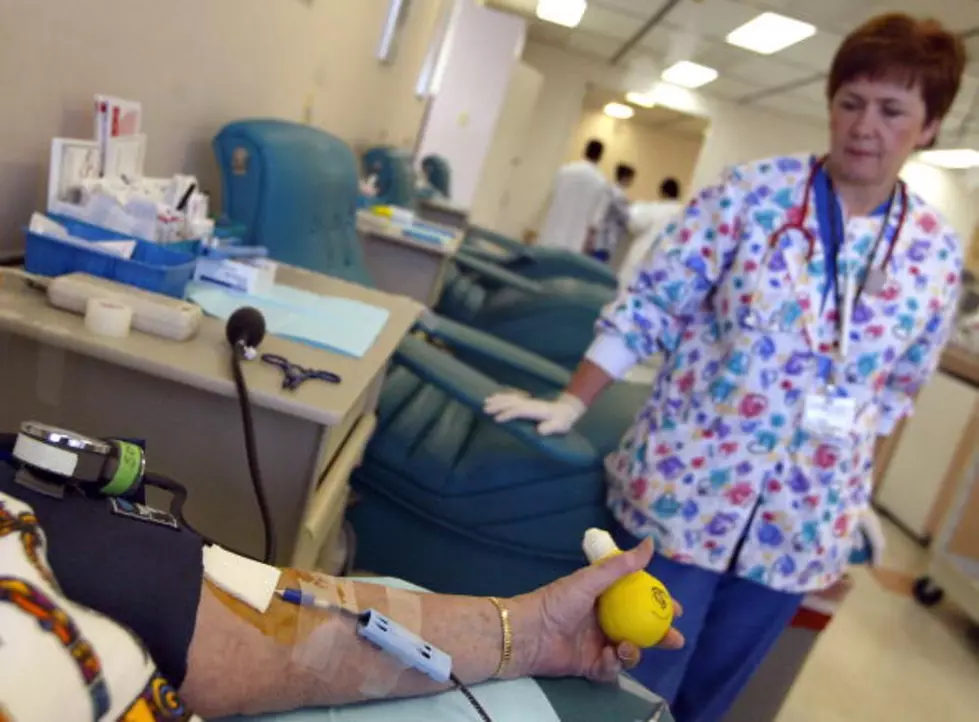 O-Negative Blood Donors Needed In GR
Getty Images
The need for blood never ends, and hospitals across Michigan currently have a great need for O-Negative blood, the universal blood type. Michigan Blood is working to help increase the supply.
Now through Sunday, April 9th, anyone who donates with O-Negative blood at a regional Michigan Blood Donor Center will receive a $10 Target gift card in the mail.
"Spring break has a major impact on collections," said Carleen Crawford, Director of Communications and Marketing for Michigan Blood, "Schools and universities, which are host sites for many mobile drives, are closed. And many families leave the state for the spring break vacation, which affects donations at our fixed sites and corporate donor sites."
O-Negative blood is often used by hospitals in situations where there is an immediate need for a blood transfusion, but the patient's blood type isn't known. Only 9-percent of the population has O-Negative blood, so their donations are even more important.
Grand Rapids Area Donor Center
Monday, 4/3: 8am - 7pm
Tuesday 4/4: 8am - 7pm
Wednesday, 4/5: 8am - 7pm
Thursday, 4/6:  8am - 7pm
Friday, 4/7: 6am - 1pm
Saturday, 4/8: 7am - 2pm
Sunday, 4/9: 7am - 2pm (by appointment only)
Grandville Donor Center - Grandville United Methodist Church
Thursday, 4/6: 12pm - 7pm