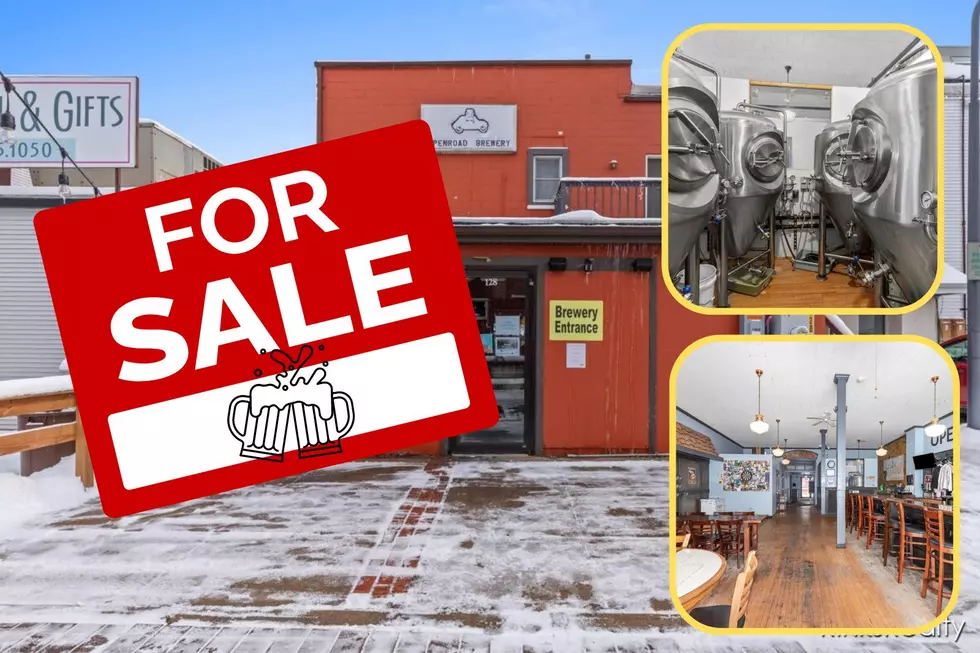 Another West Michigan Brewery Goes Up For Sale, This Time in Downtown Wayland
Justin Rinks- Nicole Rinks/Rinks Realty/Century 21 Affiliated/Canva
Is Michigan's craft beer bubble about to burst?
On the heels of Elk Brewing's liquidation sale in Grand Rapids and just months after Tapistry Brewing in Bridgman went up for sale, comes news that yet another craft brewery in West Michigan has gone up for sale.
Located in downtown Wayland, OpenRoad Brewery was just listed on the market for a $495,000 asking price. According to its property listing, the brewery first opened in 2016 and has since become a staple of the local restaurant and bar scene.
Despite surviving the Covid-19 pandemic and all the economic challenges that came with it the business saw a profitable 2022. So why is it for sale? I can't help but wonder why all these craft breweries in Michigan keep hitting the market. Is there something we don't know about?
Here's What's Up For Grabs:
This is the perfect opportunity for the aspiring homebrewer who is ready to take that next leap! This operation appears to be turn-key as all assets, equipment, inventory, recipes and licensing for OpenRoad Brewery are included in the sale.
This deal seems to mimic that of Tapistry Brewing, where all equipment, recipes, and distribution rights are included with the sale of the Bridgman brewery. It appears these brewery owners are anxious to walk away and wash their hands of the whole ordeal. What gives?
Home Sweet Brewery
Along with the brewery, you'll also get the keys to the 2-bedroom apartment above the taproom and "the oldest standing building in downtown Wayland", which appears to be an old barn that is currently used for storage.
It's always been a dream of mine to live within walking distance of a brewery and this certainly fits the bill. Or you could play it smart and use the apartment as an investment rental property-- the choice is yours.
OpenRoad Brewing In Downtown Wayland Is For Sale
The sale of theOpenRoad Brewery includes taproom, 2 bedroom apartment, and the oldest standing building downtown.