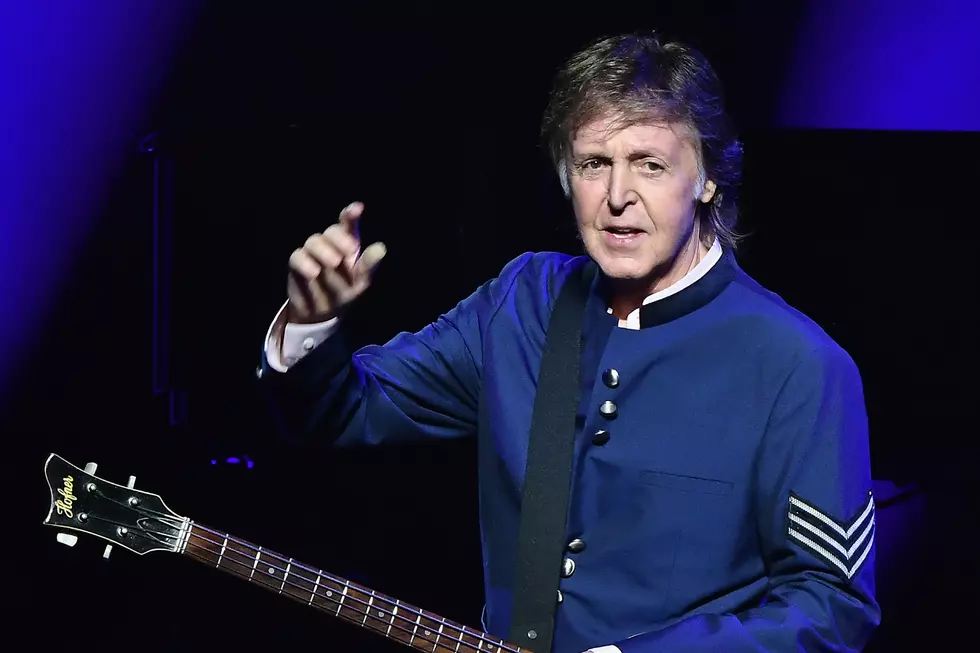 Paul McCartney Scolds Audience for Using Phones at Club Gig
Gustavo Caballero, Getty Images
The message was clear: If you're lucky enough to get to see Paul McCartney play in a tiny club — the iconic Cavern Club in Liverpool, no less — you can rock out, you can sing along, you can (and likely will) have a great time. Just leave your cellphones in your pockets and purses.
The former Beatles star stopped mid-way through a rundown of Eddie Cochran's classic "Twenty Flight Rock" today (July 26) to tell the audience to put their phones away. There had apparently been an understanding that cellphone photography and videography were forbidden, but the crowd – some of whom were standing a couple feet from their idol – were not complying.
"You've all been told not to take photos," McCartney said, according to NME. "You're taking them, and you're taking them, and it's putting me off! So, you know, play by the rules, man!"
Granted, this wasn't Clint Eastwood pointing a shotgun and mumbling "Get off my lawn," but it did have the tone of a grandfatherly figure chastising the young ones for dropping crumbs on the sofa. McCartney seemed to realize this, and he softened the blow somewhat after restarting and finishing the song.
"The phone thing," he said. "I went to a Prince concert and he really was serious about that. He wouldn't start, you know. Put 'em down! You know what I'm saying?"
Before returning to the spot where Beatlemania began more than five decades ago, McCartney said he wanted to play more intimate shows in the lead-up to the Sept. 7 release of his new album, Egypt Station. He's already played a pub in Liverpool as part of an appearance on The Late Late Show's "Carpool Karaoke" segment. Up next is a handful of already announced tour dates in large venues in support of the album, with more expected to be added soon.