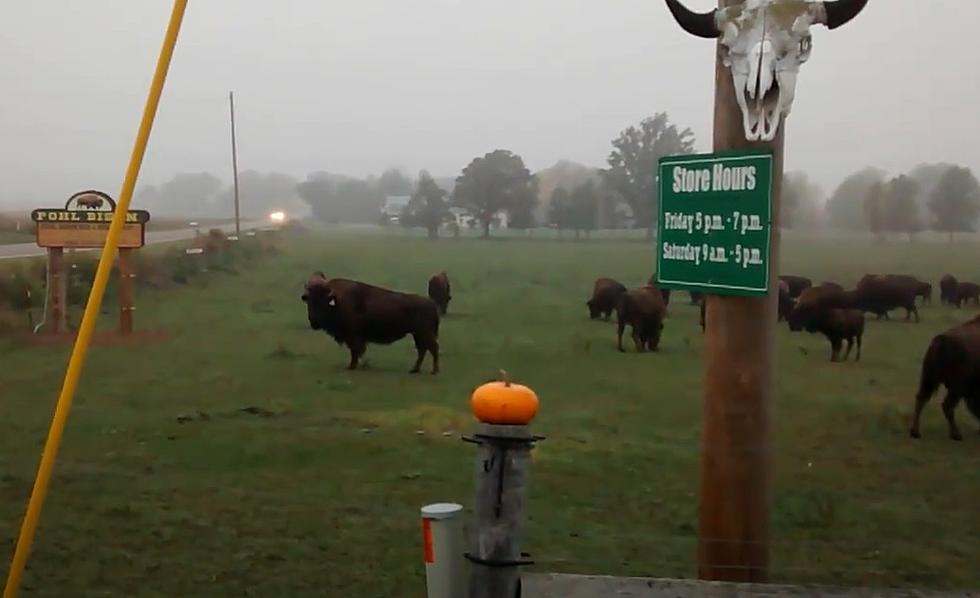 Live Out Your 'Yellowstone' Fantasy at This Michigan Bison Ranch and B&B
Pohl Bison Bed & Breakfast LLC via YouTube
With the rising popularity of shows like Yellowstone, Michiganders are looking for a slice of the Western lifestyle right here in the Great Lakes state. The popular TV drama starring Kevin Costner, which has spawned three additional spinoff series, highlights a prominent family of ranchers in Montana.
Though it made national news when the ranch used in the filming of the series was available to rent via Airbnb, what do you do if you're a diehard Yellowstone fan in Michigan who is unable to travel out West? You head to Rosebush, Michigan of course!
Pohl Bison Ranch is located in the heart of the Mitten just seven miles north of Mt. Pleasant. The family owned bison ranch operates a meat store, gift shop, bed and breakfast, and campgrounds on their 30 acre property.
Owners Jim and Krista were inspired to get into the bison business after a memorable trip to Jackson Hole and Yellowstone National Park in Wyoming. Upon returning home to Michigan they found themselves talking about the majestic bison non-stop and within two weeks they had bought their first herd! Say the Pohls,
It has been fourteen exciting years since that life changing trip. We are grateful everyday that we have our own bit of "the west" in our backyard.
During the day the Pohl Bison Ranch meat store and gift shop are open to the public, tours are also available to groups of ten or more-- all are by appointment only. However, the real fun happens when you stay overnight!
The boutique bed and breakfast experience offers a private loft space in the couple's Amish-built log home that overlooks the bison's grazing pastures. You can enjoy a plate of bison summer sausage and sip on a glass of wine from the home's porch or balcony while the sun sets and the bison roam. You'll also be treated to a hot breakfast in the morning!
If you prefer traditional tent camping or recreational campers, you can reserve your spot to view the bison while still having amenities like electrical hookup, water hookup, portajohn, and fire pit. There are even walking trails located on the property.
If you're itching to get to Yellowstone but don't have the means, this sounds like the next best thing. I will definitely be adding this to my summer bucketlist!
MAGICAL Barn, Bock's Jukejoint AirBnB in Amherst, Ohio
Downtown Kalamazoo Victorian Airbnb Costs a Mere $14 Per Person Per Night
This gorgeous downtown Kalamazoo area Airbnb sleeps 12 and only costs $173 a night (or $14 per person).