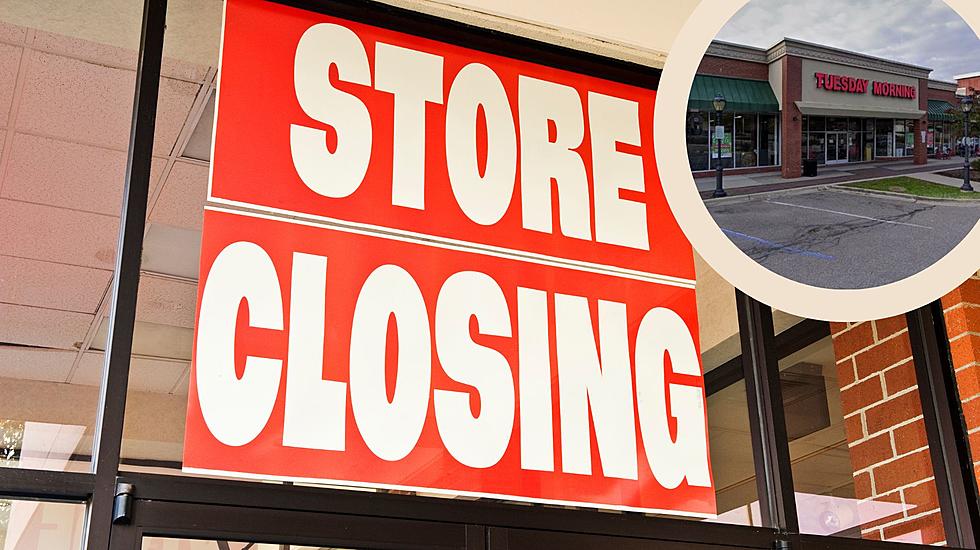 Popular Tuesday Morning Closing All But 1 Michigan Store
Credit: Canva, Google Street View
In February 2023 we reported two other home goods stores, Bed Bath & Beyond were closing in Mid-Michigan. Now, another home goods retailer is closing, Tuesday Morning. It's like TJ Maxx without clothing.
Why is Tuesday Morning closing so many stores in Michigan?
Chapter 11 bankruptcy is to blame for Tuesday Morning closing so many stores in Michigan and around the country. According to CoStar News, this is the second time in three years they're planning to close 264 locations in 38 states.
This is the second time in three years the company has filed bankruptcy/Chapter 11 according to the same report.
Which Tuesday Morning locations are closing in Michigan?
The Tuesday Morning website states three Michigan locations will close, of a total of four.
Grand Rapids, Centerpointe Mall at 3661 28th Street Southeast.
Troy, Troy Commons 905 East Big Beaver Road
Portage (near Kalamazoo/Battle Creek) Southland Shopping Center 6140 South Westnedge Avenue
The only remaining store in Michigan will be 23314 Farmington Road in Farmington according to a report by Crain's Detroit Business.
Restaurant & Bar Suddenly Leaves Michigan
Other familiar, defunct brick & mortar brands are partially owned by the same company.
Remember Pier 1 stores located in every city? Or Linens 'n Things? How about Radio Shack? A company in California by the name of Retail Ecommerce Ventures owns Pier 1, Stein Mart, Linens 'n Things, Radio Shack and many more. Most of the intellectual property of those stores were purchased in bankruptcy. Some brands were licensed to independent retailers or exist only online. Each of the brands this company has purchased were "late bloomers" when it comes to internet shopping.
Unfortunately, their ownership might signal the end of brick & mortar for Tuesday Morning... but maybe the brand will thrive on the internet for decades to come?
Take a look at some of the creepiest abandon stores and buildings around Michigan:
Abandoned KMart Headquarters, Troy
Abandoned Detroit Zoo
Remember the Belle Isle Zoo? Sadly the property has been neglected - and all but forgotten - since its closing in 2002.
WARNING: Under no circumstances should you enter this property. By doing so you risk bodily harm and/or prosecution for trespassing on private property.
Abandoned Standish Maximum Correctional Prison