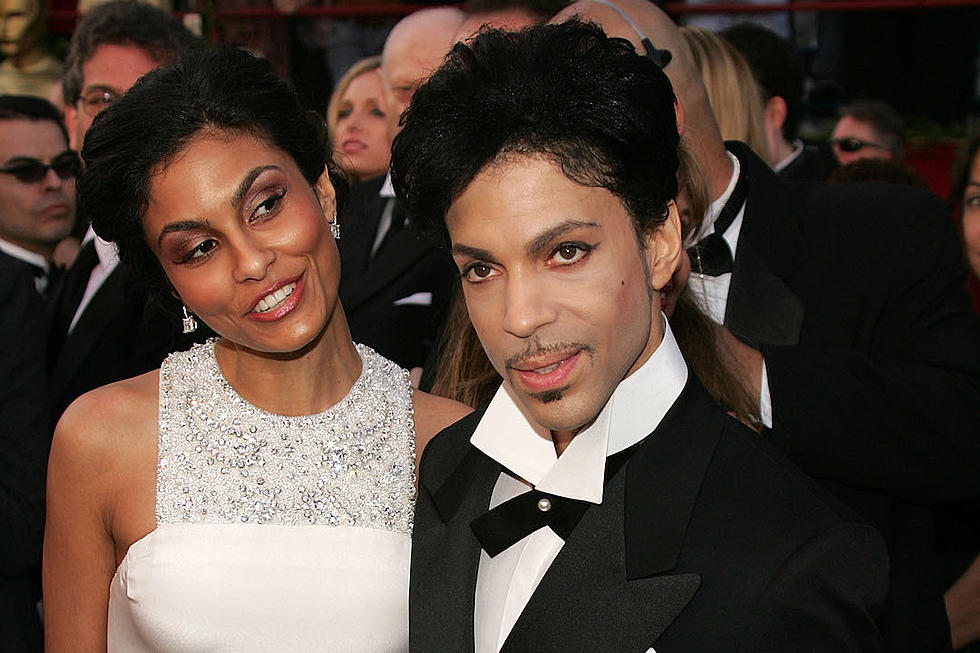 Prince's Divorce Files From 2nd Wife Revealed They Lived a Glamorous Life
Carlo Allegri, Getty Images
Prince's divorce papers from his second marriage to Manuela Testolini has been made available on Friday (Jan. 13) after years of being sealed to the public. The unsealed documents revealed details in the couple's luxurious lifestyle during their three-year marriage, among other things.
According to the Minneapolis Star Tribune, the files show that the couple often hosted extravagant parties after major awards shows, like the Grammys and the Oscars, spending $50,000 per party on food. Testolini, herself, hired a $5,000-a-day stylist to do her hair and makup.
In addition, the couple had accounts at luxury boutiques like Gucci, Versace, Saks and Valentino. They also had their own personal assistant and had a housekeeper and a personal chef preparing their dinners.
However, the documents also revealed Prince and Testolini had a few tumultuous times in their marriage. In May 2005, Prince locked Testolini out of their home in Minneapolis. The late musician also cut off her credit cards, boxed up her stuff and stowed it in the vault in Paisley Park for "safe keeping," according to a 2010 degree signed by a judge. Prince then tore down the house.
In 2006, Testolini filed for divorce and a judge granted their separation in October 2007. Two years later, Testolini claimed Prince had not returned several personal items, including copies of videos he made based on songs he had written for her: "Gamillah" and "Another Girl."
She also claimed that Prince didn't returned her jewelry, including a gold and diamond earring set from Tiffany and an antique gold and amethyst earring, necklace, bracelet set from the vintage store The Way We Wore, as well photographs, memorabilia and scrapbooks. Overall, the items were valued at $185,000. During their split, Testolini initially received $10,000 a month in alimony.
The documents didn't revealed why they divorced or the financial details of the final divorce settlement. However, Testolini did receive a house in Toronto worth nearly $6 million and a Lexus vehicle.
Initially, Testolini wanted the divorce filings sealed because she believed that unsealing the documents will only bring her harassment and that her children will become "targets."
Attorneys for Testolini couldn't be reached for comment.