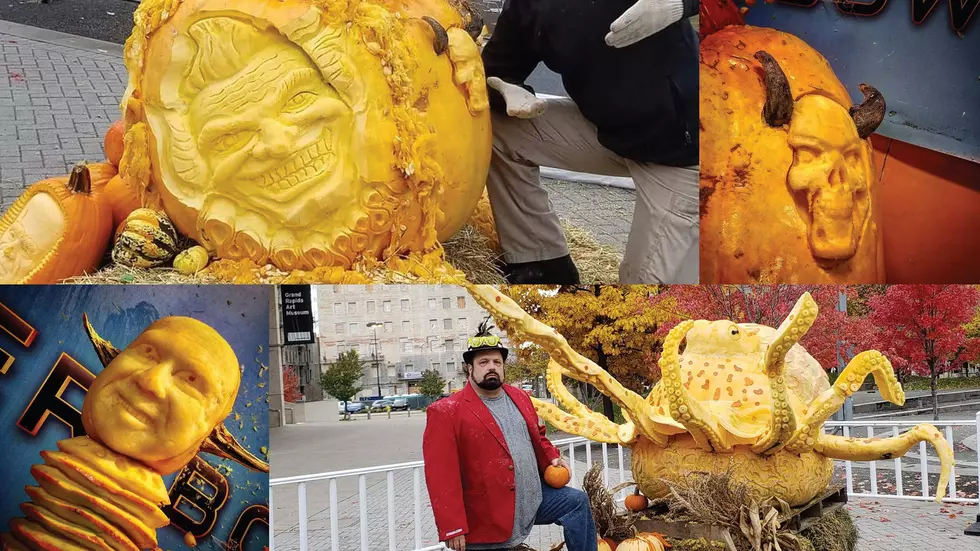 Professional Pumpkin Carvers, Costume Contest Downtown GR This Halloween
Downtown Grand Rapids Inc. / Facebook
It was only recently watching some Halloween baking show that I realized professional pumpkin carving is a thing-- and man is it cool!
We're not talking your basic jack-o-lanterns here; talented artists are able to create super-detailed and elaborate carvings.
Well coming up soon, you can see some artists at work downtown Grand Rapids!
Folks from Ice Brigade, a Food Network show that follows professional ice sculptors/ pumpkin carvers from right here in Michigan, will be showing off their skills at Rosa Parks Circle October 20, starting at noon!
You'll also be invited to create your own pumpkin masterpiece for Halloween. The first 100 kids under age 18 will get free pumpkins!
Plus, there's a costume contest at 5p.m. According to the event page from Downtown Grand Rapids Inc., the winner will get a $100 gift card to a downtown GR business.
Pretty cool that it's a free event!
Since a lot of people might not be trick-or-treating this year, this could be a fun alternative! And it's outside so I'd imagine you'd be able to social distance safely.
Enter your number to get our free mobile app
Stay in Hell (Michigan) This Halloween