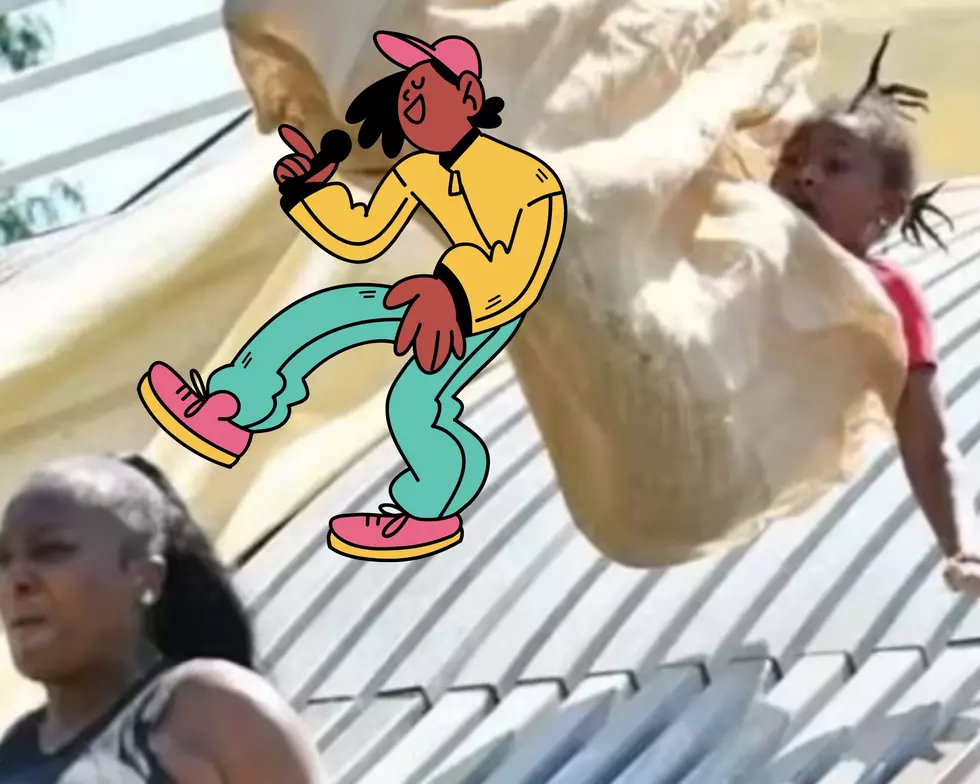 Hurtful Belle Isle Giant Slide Now Has Its Own Rap Song
GMAC Cash via YouTube/Canva
G-Mac Cash has released a rap about the Detroit park's giant slide.
The Slide Was Causing Injury After Reopening Las Week
I'm not sure what's more painful, going down the actual injury inducing giant slide or listening to this song. I'll let you decide.
In the wake of the reopening of the Giant Slide at Detroit's Belle Isle Park, which injured several children last week, comes a rap song about the amusement ride.
'Big Gretch' Rapper Has Penned An Ode To The Giant Slide
G-MAC Cash, the Detroit rapper who introduced the state to the term "Big Gretch" in support of Michigan Governor Gretchen Whitmer, not only delivers a rap describing the woes of the "Giant Slide", but implies that it may be a good idea to put your kids intentionally on the slide if their behavior is bad.
Some of the lyrics warn sliders of what is to come:
"Hey, you could break your back (on the giant slide)

You could even break your neck (on the giant slide)

You might even bump your head (on the giant slide)

You need to watch your arms and your legs (on the giant slide)"
You be the judge. ***NSFW Warning: Song begins with a slur.***
The Belle Isle Slide Has Allegedly Been 'Fixed'
The slide has since been treated with a wax to slow kids down to prevent injuries, but many old school Detroiters have implied in comments that the giant slide was a bumpy ride back in the day, and that maybe kids today are too soft to handle the action.
ESPN's Jalen Rose, the former NBA great who grew up on the city's southwest side, weighed in on the slide in an interview saying, "I was born into this. I saw the footage of the giant slide, just so you know, that's how it was when I was growing up, we were going, 'WEEEEEEEEE!!!!'. We thought that was normal."
See the Age of Each Coaster at Cedar Point
The 16 main coasters at Cedar Point have been thrilling guests for over 400 years combined. These ages are as of August 22nd, 2022.