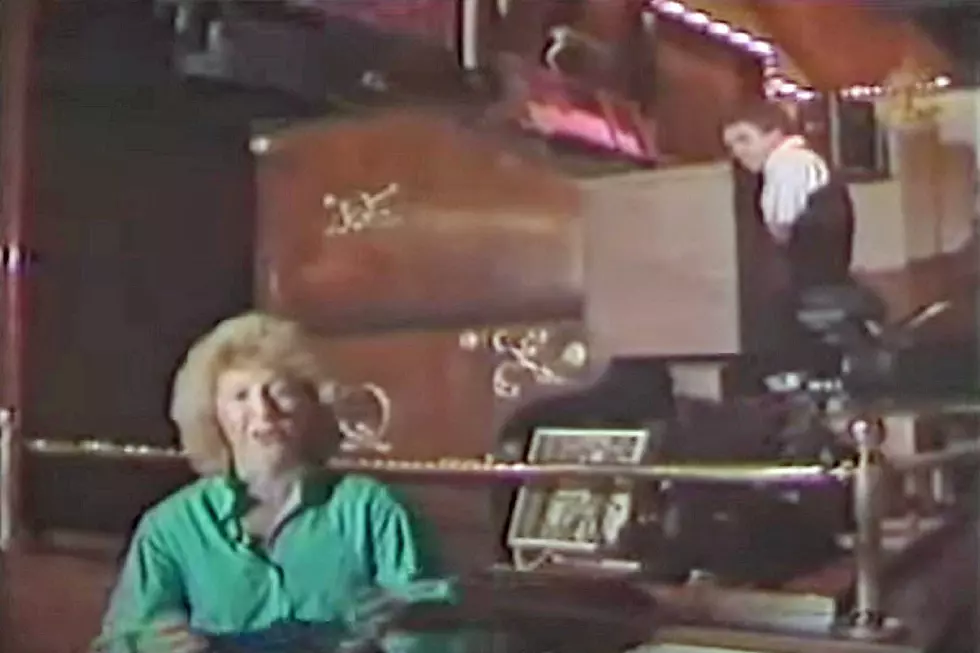 A Look Back: Roaring '20s Pizza & "PM Magazine"
YouTube/danphxariz
There was a time back in the '80s when we had some cool options for food and entertainment. We could head off to Tootsie Van Kelly's in the Amway, Village Inn Pizza for pizza and a banjo and piano sing along, or go to Roaring 20's Pizza and enjoy good pizza pie and some organ music and silent films.
Unfortunately, all of those establishments are long gone. All we have now are the memories of our visits from the past.
Roaring '20s Pizza was located out on 28th St. S.E. in Kentwood. While you were eating your pizza, they would have old black and white, silent movies playing on the movie screen. There would also be an organist, playing the mighty Wurlitzer organ, syncing the music up to the movie.
I recently stumbled across a YouTube video of WZZM TV-13's "PM Magazine" at Roaring '20s Pizza dating back to 1982...
(It was cool to see an old TV commercial for WCUZ and Andy Rent -- his radio home before moving to 100.5 The River!)
The organist, Gary Reseigh now lives in Wisconsin and no longer plays. The organ is still in Grand Rapids though. It is installed upstairs at the Grand Rapids Public Museum. From time to time the museum will feature performances on the "Mighty Wurlitzer". This organ spent two decades entertaining customers at the Roaring '20s Pizza Parlor before it was moved to its current location at the Grand Rapids Public Museum. Read more about the organ and upcoming performances on the Grand Rapids Public Museum's website. Here is a video featuring the organ from WOOD TV's "eightWest".
"PM Magazine" would air every night at 7 pm. It aired on WZZM until 1985 when the game show "Tic Tac Dough" replaced it.
The hosts in the above clip were Jim Guy and Kathy Fountain.
Jim Guy went on to become a meteorologist and worked for many years at KING 5 TV in Seattle. He is now forecasting the weather on KGX Real Talk Radio. You can read more about Jim here.
"PM Magazine" was originally hosted by Kathy and Jim Mika.
Jim Mika remains in the Grand Rapids area and is a licensed realtor at Keller Williams Realty. You can find out more about Jim on his Facebook page.
When Kathy left to go to Florida, Judy Crowell replaced her on the show. Judy left Grand Rapids and went on to QVC. She then went on to HSN, JTV and Evine. She now focuses on jewelry design. For the past 10 years she has created her own styles in sterling silver featuring bold, beautiful, genuine gemstones. Read more about Judy and see some of her recent videos on her Facebook page.
Five Out-Of-The-Way, Inexpensive Grand Rapids Restaurants