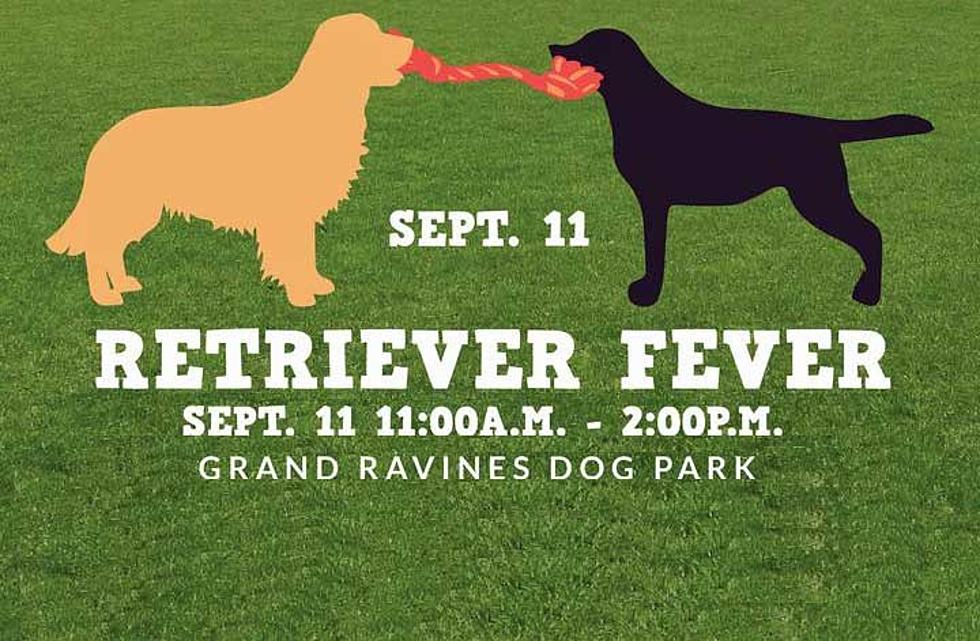 Retriever Fever Coming Soon
Graphic: Facebook/Paws With A Cause®
Attention owners of Labrador Retrievers and Golden Retrievers -- Retriever Fever will be here soon.
Don't panic. This Retriever Fever is a good thing! It is being put together by Paws With A Cause. They hope to have the largest gathering of retrievers in Michigan!
This event will allow dog owners to meet up and learn more about Paws With A Cause. And let's have some friendly competition amongst the retriever owners to see who can raise the most support for Paws With A Cause in one afternoon.
It all happens at Grand Ravines Dog Park, in Jenison, from 11 am-2 pm on Saturday September 11th, 2021. It will be a action packed day with vendors, a 50/50 raffle, merchandise, food trucks, along with Assistance Dog and Agility Dog demonstrations.
Most importantly...there is a large fenced in area for all the retrievers to play in! The Grand Ravines Dog Park is managed by the Ottawa County Parks Department. It is a 21-acre, off-leash dog park that is free to the public.
Even if you don't own a Golden Retriever or Labrador Retriever, come out and enjoy the fun. WFGR's Scott Winters will be doing a remote broadcast from the event.
Be part of this exciting fundraiser. There will be a large group photo taken at noon. They will be using a drone to take the photo to make sure everyone is in the picture.
For more information on Retriever Fever, check out the Paws With A Cause website, or visit their Facebook page.
"Paws With A Cause enhances the independence and quality of life for people with disabilities nationally through custom-trained Assistance Dogs. PAWS increases awareness of the rights and roles of Assistance Dog Teams through education and advocacy."
Plan on joining the PAW-ty on Saturday, September 11th!
Check out these 50 fascinating facts about dogs: