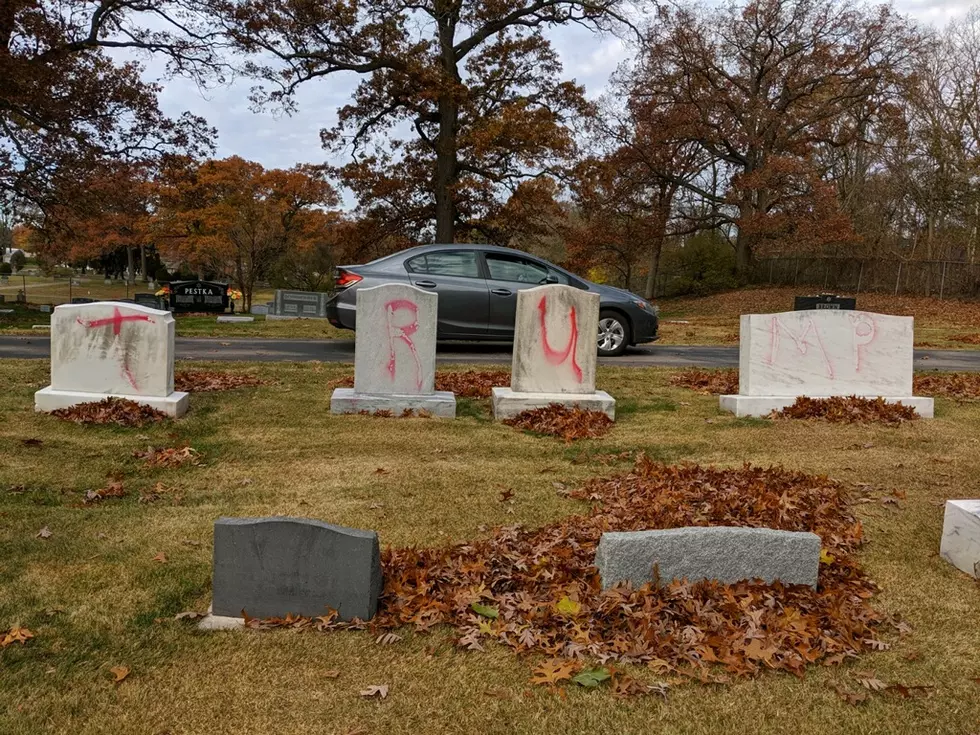 Reward Offered for Information on Vandalized Graves at Jewish Cemetery in Grand Rapids
ADL Michigan via Twitter
After headstones at a Jewish cemetery in Grand Rapids were spray-painted with "TRUMP" and "MAGA" earlier this week, the Michigan Anti-Defamation League is offering up to $3,000 for information leading to the arrest and conviction of those responsible.
The GRPD say were there notified of the vandalism at Ahavas Achim Cemetery on Garfield Avenue NW near Richmond Street on Monday, Nov. 2, Wood TV 8 reports.
The Anti-Defamation League shared the damage to the cemetery on Twitter:
Carolyn Normandin, ADL Michigan Regional Director said in a
"This desecration of headstones in the Ahavas Israel Jewish cemetery is an inexcusable and heinous act in the place where community members are remembered and honored. We are encouraging anyone who may have information about this alleged vandalism to come forward. We thank the Grand Rapids Police Department for taking this incident seriously and investigating it."
David Krishef, Rabbi of Congregation Ahavas Israel said,
"The defacement of monument stones felt like an attack against the Jewish community. We are grateful for the outpouring of support from our Grand Rapids Jewish community and beyond."
Anyone with information is asked to contact GRPD investigators directly at (616) 456-3380. Anyone wishing to remain anonymous may contact Silent Observer at (616) 774-2345 or www.silentobserver.org.
Enter your number to get our free mobile app
MORE TO EXPLORE: A Look Inside the Old Allegan Jail