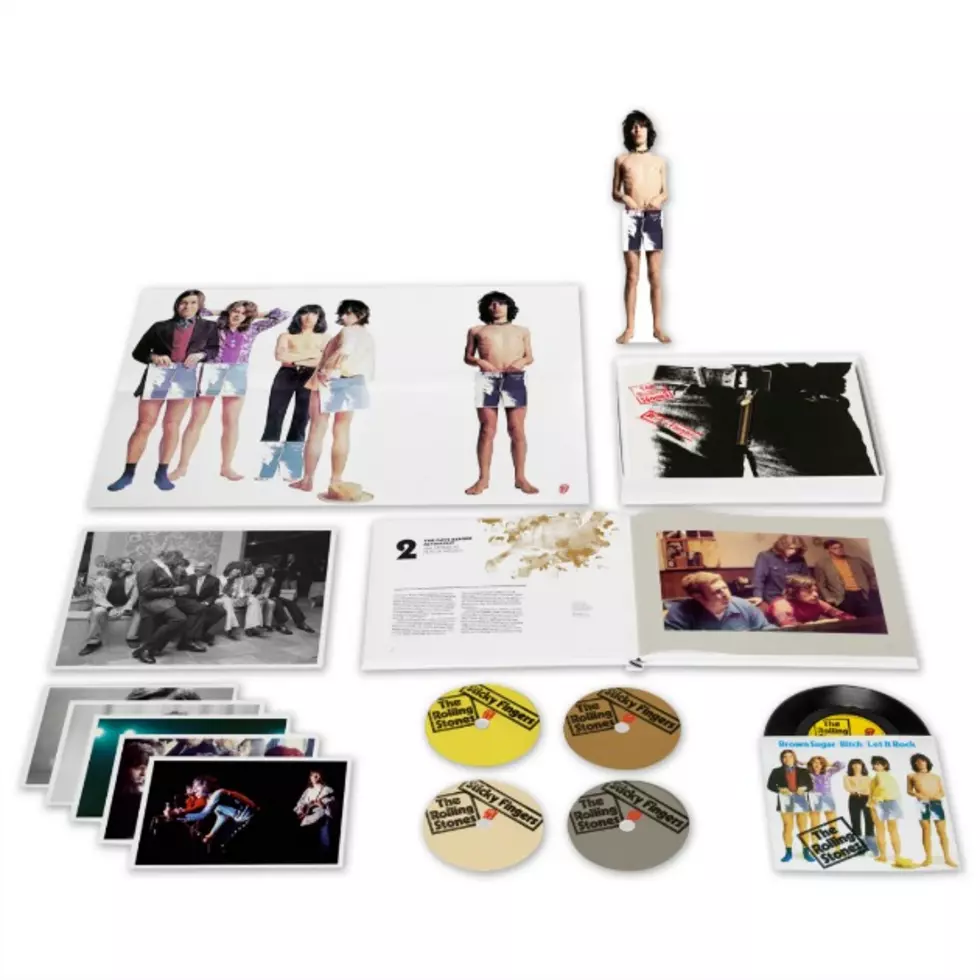 The Rolling Stones Reveal 'Sticky Fingers' Reissue Details
Universal Music
The Rolling Stones have delved into their vaults for an expanded reissue of the 1971 classic Sticky Fingers that boasts unreleased studio outtakes and live performances in addition to freshly remastered sound. It's due on May 26.
Announced in conjunction with the band's summer North American tour, the Sticky Fingers reissue will be available in a variety of physical and digital configurations, from a straight remaster with no bonus material to a super deluxe edition box that adds a separate disc of unreleased alternate takes and live performances, another CD containing the live Get Yer Leeds Lungs Out! recordings from March 1971, a DVD featuring two songs from the band's Marquee Club set on March 26, 1971, and a 7" vinyl disc with "Brown Sugar" and "Wild Horses."
The super deluxe box also contains a number of non-musical goodies, including a poster, a cutout of the band and a 120-page limited edition book compiling essays about (and previously unpublished photos from) the making of the album.
According to the press release announcing the reissue, some of the previously unreleased material fans can expect includes an alternative version of "Brown Sugar" featuring Eric Clapton as well as unreleased takes of "Bitch," "Can't You Hear Me Knocking" and "Dead Flowers," an acoustic version of "Wild Horses," and five tracks recorded during a gig at the Roundhouse in London in 1971, including "Honky Tonk Women" and "Midnight Rambler."
Sticky Fingers becomes the latest in a series of classic Stones records to enjoy the deluxe reissue treatment, following Exile on Main Street in 2010 and Some Girls a year later. Pre-orders are available now via the band's official website.
Rolling Stones Albums, Ranked Worst to Best
You Think You Know the Rolling Stones?