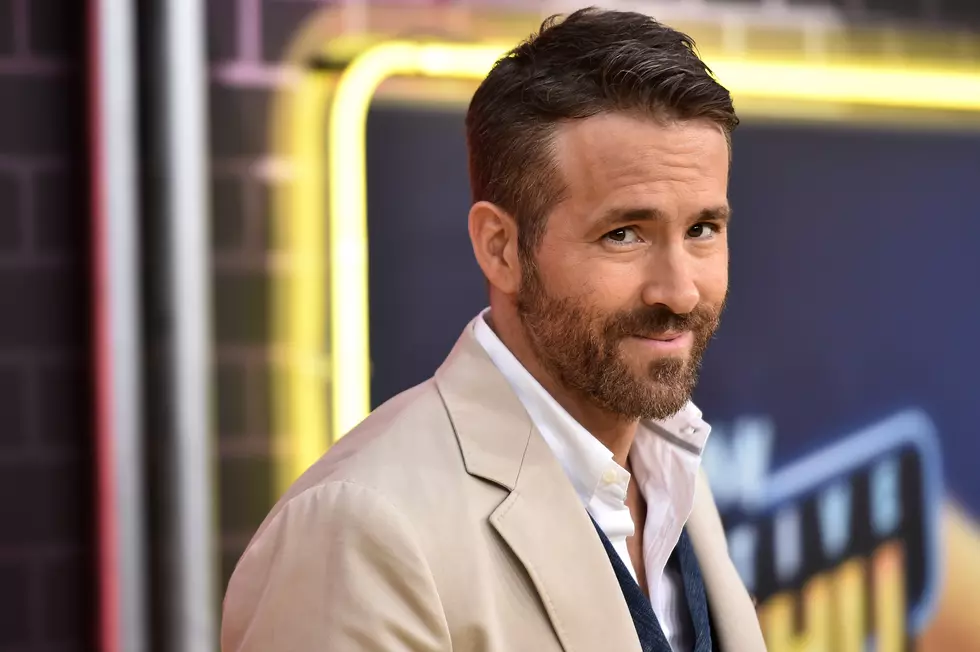 Ryan Reynolds Says His Favorite T-Shirt is From a Bar in Michigan
Getty Images
In an interview about his style with The New York Times, actor Ryan Reynolds shared the 5 pieces of clothing he can't live without. And one of them, a shirt, is from a tavern right here in Michigan.
I sorta wish he'd actually visited the bar himself and picked it up here... while he was in Michigan that one time, visiting me...
But yeah, that's not how it happened. Ryan says that about 20 years ago he found the Zukey Lake Tavern T-shirt at a thrift store in LA.
According to Livingston Daily,
Zukey Lake Tavern is in Pinckney, a village in Livingston County. The bar sells various kinds of merchandise in different styles and colors, such as tie-dye hoodies and T-shirts, tank tops, women's V-neck shirts and hoodies with phrases such as, 'Zukey Lake Tavern, it's on the way to Hell, Michigan'.
Here's the full story about the shirt from Reynolds:
I have an old T-shirt that I've had for maybe 18 years. It was black, but is gray now. And on the front it says Zukey Lake Tavern. I don't even know where that is, but it's a real tavern somewhere in the United States. I've had a couple of people say, 'No way! That's from my hometown.' I got it at a vintage store shortly after I moved to Los Angeles from Vancouver, way the hell long ago. Maybe this was in 1998 when everything in vintage stores was like four bucks."
And now Michiganders are hitting up Ryan Reynolds on Twitter, you know, to see if he wants to swing by the actual Zukey Lake Tavern and grab a drink or two. I'm in support of that. And hey, Ryan, while you're in the Mitten State, swing over to the west side! We've got good bars and cool t-shirts too!
Every Time the Final Jeopardy! Round Question Was About Michigan
Our state has been well represented on Jeopardy! over the years with over 800 regular Jeopardy! questions featuring Michigan.
In addition to all of those, there have been 14 final Jeopardy! round questions related to the state of Michigan, and we've got them all listed for you below.