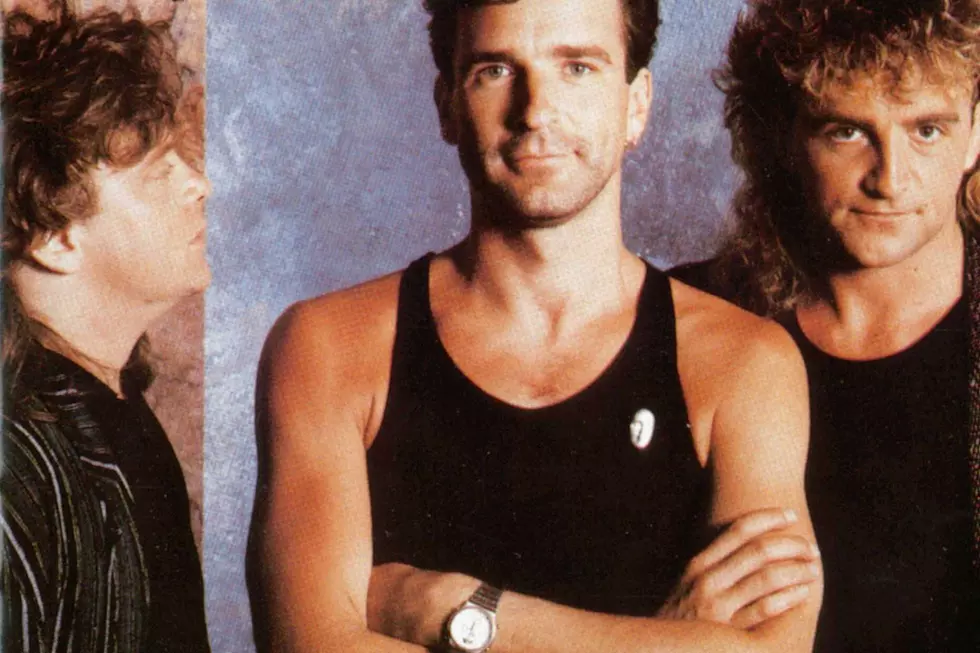 Saga to Call it Quits at the End of 2017
Atlantic
After 40 years and 21 albums, Canadian progressive rock band Saga will break up at the end of the year. Frontman Michael Sadler made the announcement by posting an image of the statement to his personal Twitter account.
"Ladies and Gentlemen, Girls and Boys," it began. "This year marks 4 decades of writing, recording and touring as a band. However, after much deliberation and discussion, my brothers and I have regretfully decided that after 40 incredible years together, 2017 will be Saga's 'Final Chapter.' With the exception of a very special one-off performance on the 2018 Cruise to the Edge, I'm afraid this is it, folks!"
According to the Tour section of their website, Saga have 18 dates booked between February and August, with seven in Canada and the others in Germany. Sadler added that those dates, and any others between now and the end, will be special.
"We would like to take this opportunity to thank absolutely everyone," he wrote. "You have made it possible for us to have been on this incredible ride. Words alone will never be enough to express all our thoughts and feelings -- we are completely aware that without all of you and your support, well ... we wouldn't be where we are right now. Although it will be bittersweet, we're very much looking forward to seeing as many of you as possible this year. We will make every effort to visit new territories and hope the circumstances will allow it. Here's hoping we'll see you all somewhere on the road so we can thank you in person!"
Saga were formed in Oakville, Ontario in 1977 by Sadler and the Chichton brothers Ian (guitar) and Jim (bass), who, with the exception of a four-year hiatus for Sadler in 2007, have remained constant. Their fourth record, 1981's Worlds Apart, gave them a foothold in the U.S. on the strength of the singles "Wind Him Up" and "On the Loose" and reached No. 29. Although their next two albums cracked the lower reaches of the Top 100, they were unable to further break into the U.S. market. Still, they've continued writing and recording regularly, finding success in Germany, where all 13 of their releases from 1993's The Security of Illusion through 2014's Sagacity have charted.
Canada's Top 10 Rock Artists