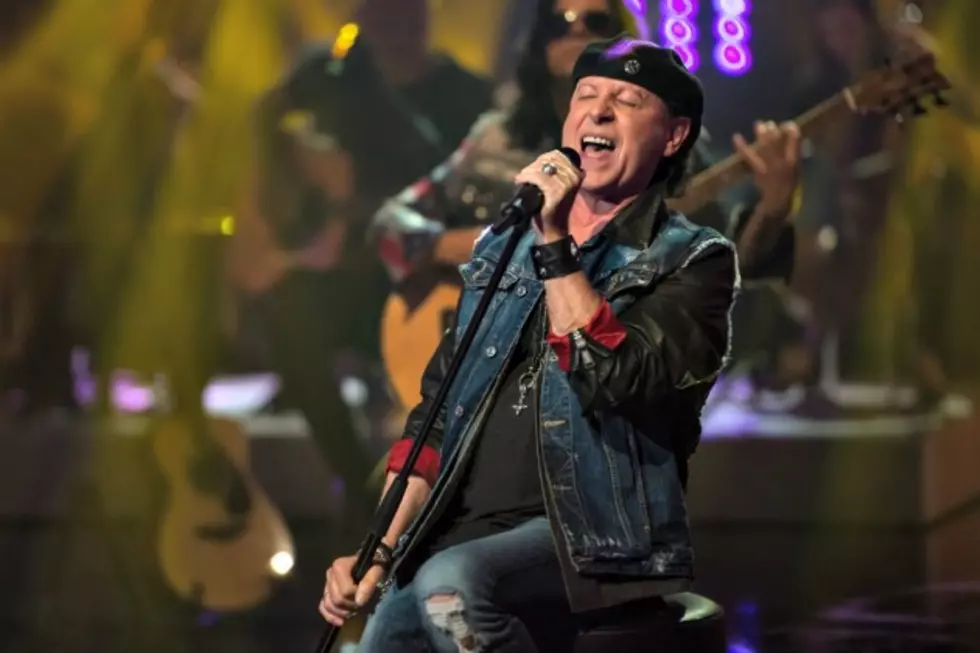 Scorpions Announce First Dates for 50th Anniversary Tour
Joerg Koch, Getty Images
The Scorpions will celebrate their 50th anniversary pretty much the same way they've spent all the other ones: on the road.
The band has announced the first dates for its upcoming half-century celebration, which begins with a May 8 show in the Czech Republic and runs through spring 2016. Although there's a significant number of stops on the tour, they're also fairly spaced out, presumably allowing for additions along the way -- and although the entire itinerary at present is restricted to Europe, there's definitely room on the calendar for North America if the band sees sufficient demand.
Ticket information for the shows can be found at the official Scorpions website. Take a look at the complete list of currently announced dates below.
Scorpions 50th Anniversary Tour Dates
5/08 - Pardubice, Czech Republic
5/09 - Lodz, Poland
6/20 - Clisson, France
6/21 - Dessel, Belgium
7/18 - Sion, Switzerland
7/19 - Saint-Julien-en-Genevois, France
7/25 - Maidstone, United Kingdom
8/15 - Eckernförde, Germany
8/21 - Coburg, Germany
11/28 - Zurich, Switzerland
2016 Dates
3/14 - Stuttgart, Germany
3/16 - Munchen, Germany
3/18 - Dortmund, Germany
3/19 - Mannheim, Germany
3/21 - Hamburg, Germany
3/23 - Berlin, Germany
3/24 - Leipzig, Germany
3/26 - Frankfurt, Germany