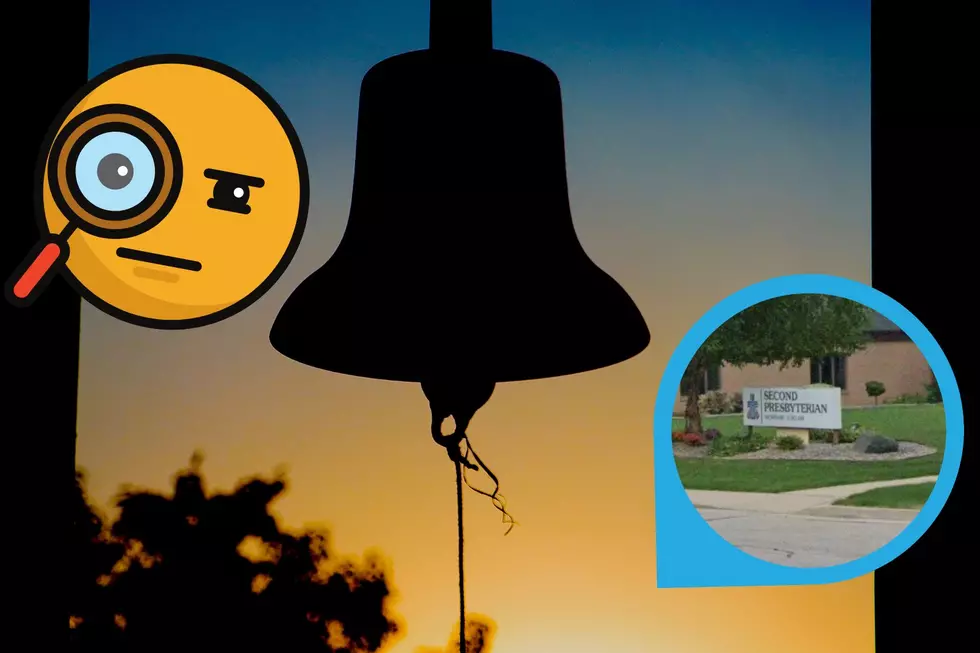 Have You Seen This Bell? Michigan Church Still Searching For Stolen Bell
Google Maps/Canva
This is the type of thing that shakes your faith in humanity. It's certainly not the news members of the Second Presbyterian Church in Saginaw, MI wanted to wake up to!
Sharing the news via Facebook, church officials say that sometime late last week both the church bell and its bell house, which once adorned the front yard, were stolen.
In the post, church officials wrote,
We are sad to report our bell and bell house was stolen sometime between 6:00 PM on January 3, 2023 and 12:00 PM January 4, 2023...Anyone with information should contact the Saginaw Township Police Department at (989) 793-2310. Thank you for your support.
Who would do such a thing? Not only is this criminal, but it's also disheartening to know that not even church property is safe from thieves and ne'er-do-wells!
What makes this incident that much more tragic is the fact that the historic bell has great significance to the church and its congregants as it's the original bell from when the Saginaw-area church was first founded in 1883.
In their social media post the church states the bell house itself was only recently installed, having been constructed by a local Eagle Scout for a project. According to WNEM in Saginaw, Sonia Peffer Hoeppner, the mother of the boy who constructed the bell house is, "absolutely heartbroken."
As I said, this is the type of news that definitely shakes up your faith in humanity! Locals reacted to the news saying,
"Why would anyone do that? I feel bad for Ethan and everyone that put all that work into it too! How terrible!" - 

Alice Bartle Winchester

"Contact local scrap yards and those in neighboring counties to inform them of the stolen bell. They will keep an eye out if someone tries selling it for scrap value." - Jeff Church
"This is disgusting. So sorry, seems we can't have anything out there." - 

Kay Paulus York
If you happen to know the bell's whereabouts please contact the Saginaw Township Police Department at (989) 793-2310.
5 Marvelous Churches For Sale in Michigan
There are numerous church properties listed for sale in Michigan right now. Ranging from rural churches in cities I've never even heard of to giant cathedrals, just think of all the potential these properties hold! Whether you'd continue using the church for its intended purpose or flip it into a home residence, take a look at these area churches for sale.
Stunning Former Church, Now House, Hits the Market in Grand Haven for $2+ Million
Complete with a bell tower, take a tour of this former church that has been completely renovated into an absolutely gorgeous home.