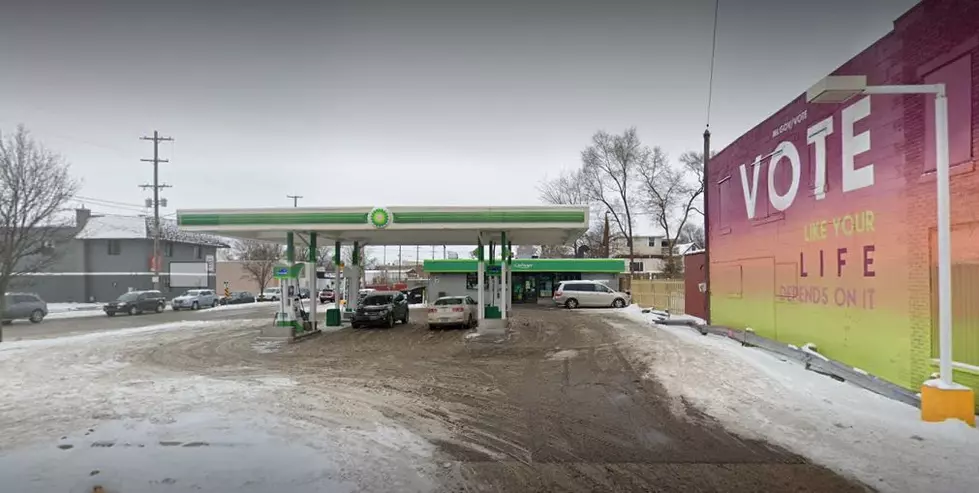 Should They Close The BP At Eastern And MLK Jr Street?
via Google Maps
Lately there has been a lot of not so positive news surrounding the BP gas station located at the corner of Eastern and Martin Luther King Jr. Street
Just last week, there was a shooting where two people where murdered right outside of the location, and when you visit it in person, it's not hard to understand the community's concern. They have a sign on the door that states "You can't sell anything in our parking lot, that includes your body"
Another report has surfaced this week where several families reported that their children found unidentified pills in candy that was purchased from the convenience store. While police say that no purposeful foul play is expected, and that a employee accidently got some of their diabetes pills mixed in with candy they were packaging, it has raised a few alarms for people in the surrounding neighborhood.
After this recent incident, concerned Grand Rapids citizens protested outside of the location on Tuesday, June 29th to demand that the location be closed down, because it's a hot bed of local crime and problems. One protestor claimed that they are less of a business and more of a hangout, which is why all of these problems keep occurring at the location.
What impact would this have on the area?
The major concern several people have is that this area of Grand Rapids tends to be a bit of a desert when it comes to food and gas station locations, so shutting this down could cause some hardship to people that use the location.
It's heartbreaking to see, but here's hoping a solution can be found to resolve this crime spree that has been causing issues for South eastern Grand Rapids in recent months.
15 Most Dangerous Cities in Michigan Based on Crime Rates
These are the Michigan cities that have the highest crime rates. Take a look and see if your city made it onto the list.