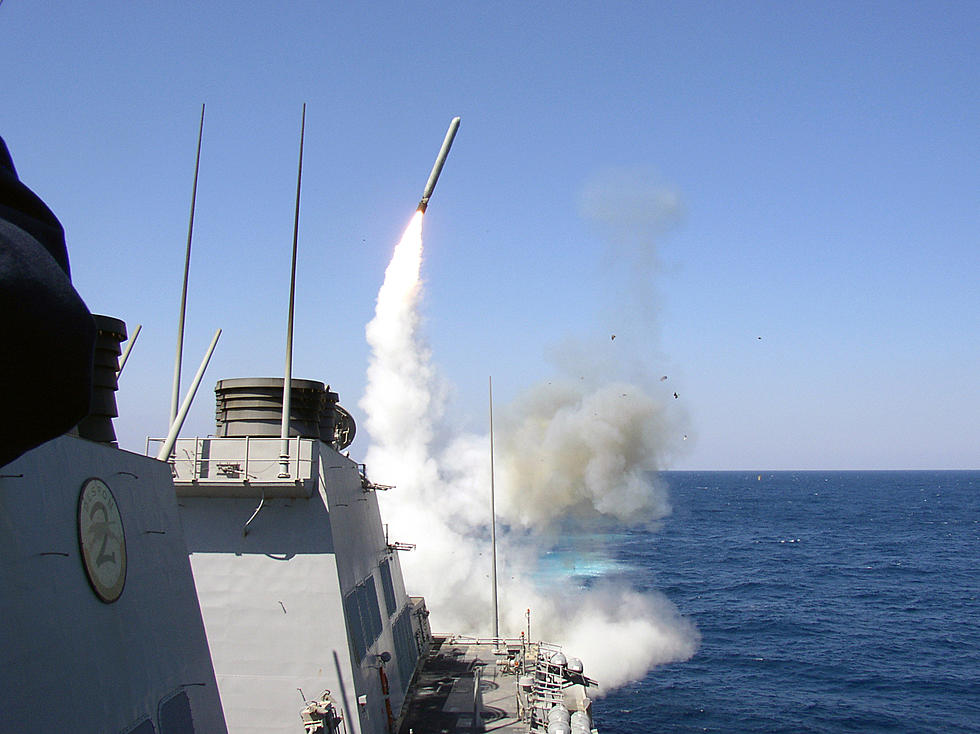 Spotlight: Allendale Women Serves On Guided Missile Destroyer
US Navy-Getty Images
For 245 years, in both calm and rough waters, the Navy has stood the watch to protect the homeland, preserve freedom of the seas, and defend our way of life. An Allendale women is serving in the Navy on a guided missile destroyer.
Lieutenant Commander Cassie Redner joined the Navy 19 years ago. Today, Redner serves as a surface warfare officer on the USS Donald Cook.
Redner went to Allendale High School and graduated in 2000. Redner says she finds the values in Allendale similar to those needed to succeed in the military. She stated,
"I wanted to give back to my country. I was going to college and thought if I don't do this now, I'm never going to do it. I believe everyone should contribute to their society in some way."
The USS Donald Cook just returned home to the United States after a 7 year stint abroad.
The ship is a multi-mission destroyer designed to defend against and, if required, destroy her enemies on the ocean's surface, over land, in the sky, under the waves, and even in space. The ship is named after Marine Colonel Donald G. Cook, a Prisoner of War during the Vietnam War.
Redner's ship can launch long-range surface-to-surface Tomahawk cruise missiles, surface-to-air Standard missile variants, and anti-ballistic missile standard missile variants.
With more than 90 percent of all trade traveling by sea, and 95 percent of the world's international phone and internet traffic carried through fiber optic cables lying on the ocean floor, Navy officials continue to emphasize that the prosperity and security of the United States is directly linked to a strong and ready Navy.
The USS Donald Cook is equipped with one of the most advanced naval weapons systems in the world.
Redner added about her time in the Navy,
"It's a very humbling experience. I enjoy this job because I know what I'm doing makes a better world."
How Many in America: From Guns to Ghost Towns
Can you take a guess as to how many public schools are in the U.S.? Do you have any clue as to how many billionaires might be residing there? Read on to find out—and learn a thing or two about each of these selection's cultural significance and legacy along the way.