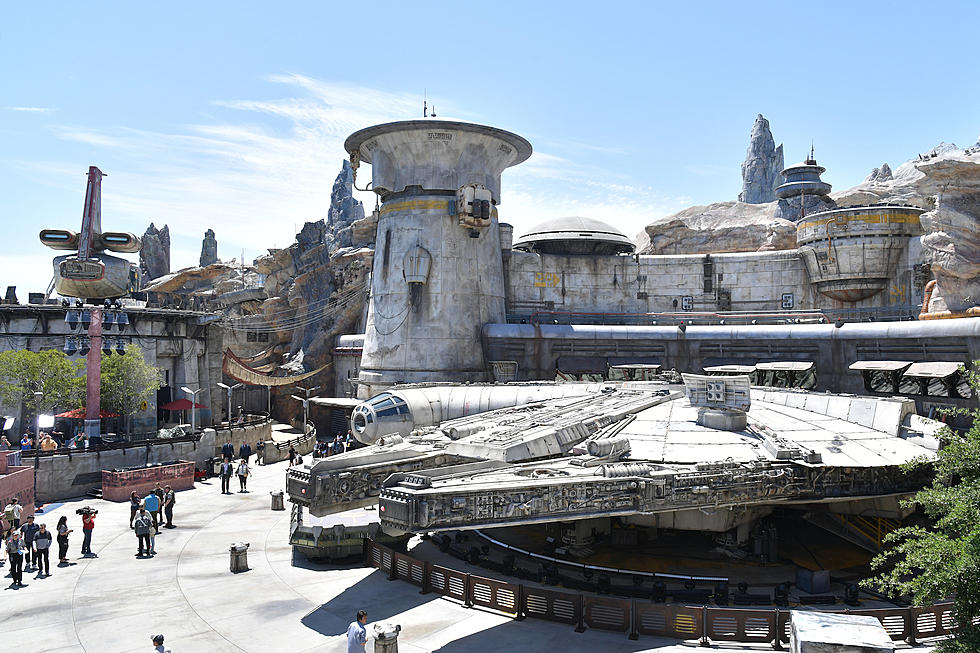 Disneyland's Star Wars: Galaxy's Edge Is Here and the Photos and Videos are Incredible
Getty Images
The official opening of Disneyland's jaw-dropping new Star Wars land, Star Wars: Galaxy's Edge, isn't until Friday, but today select members of the press got to go inside for the first time. And they got to take pictures. And videos. These lucky people shall forever be on our s— list. Their names shall be infamous for eternity. Let us never forget they got to go before us. And they didn't even have to wait on line.
But first let's look at some pictures from Star Wars: Galaxy's Edge. The place looks incredible:
And here are a few video tours of the ins and outs of Black Spire Outpost, the name of the setting on the planet Batuu, which is the fictional home of the rides, attractions, stores, and restaurants in Star Wars: Galaxy's Edge.
This one gives you a really good walking tour of all the ins and outs of the area. It runs over 20 minutes and takes you all over the place with very few people in your way, so you can get a really good sense of what it's supposed to look like.
Star Wars: Galaxy's Edge officially opens to the public at Disneyland on May 31. Walt Disney World's version at Disney's Hollywood Studios opens on August 29, 2019.
Gallery — Every Star Wars Movie Ranked: