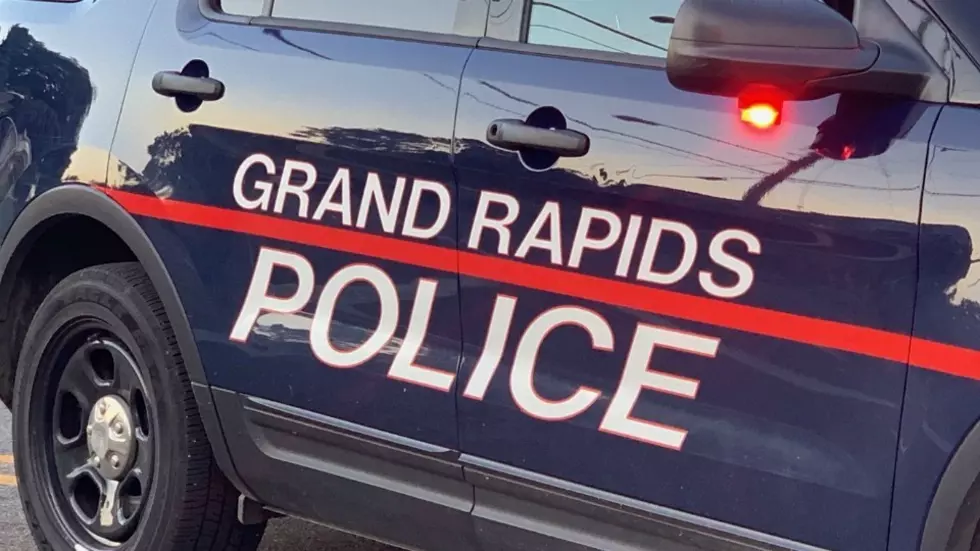 Stolen Car Crashes into GRPD Cruiser – One in Custody, Two Suspects Loose
Grand Rapids Police Department/Facebook
Police are investigating after a stolen vehicle hit a GRPD cruiser head on early Saturday morning.
Grand Rapids Police say they responded to a call of a stolen car in a parking lot in the 1000 block of Sherman St. SE at approximately 7:30a.m. Saturday.
When officers arrived, they found two stolen Kias.
The vehicles fled on Sherman St. in opposite directions. The car that was driving east at a high rate of speed struck the responding officer's cruiser head on.
GRPD say the officer attempted to avoid the collision. The crash disabled both vehicles.
There were three people inside the stolen Kia who then fled on foot.
The driver, a 16-year-old male, was apprehended on Logan St SE. He has been lodged at Juvenile Detention with charges pending, according to GRPD.
The officer was taken to a local hospital, treated, and then released.
GRPD ask anyone with information to contact Officer Thompson at (616) 456-4513 or Officer Bailey at (616) 456-3938. You can also report anonymously to Silent Observer at (616) 774-2345.
Recently the Grand Rapids, Wyoming, and Kentwood Police Departments warned residents of an uptick in car thefts, in particular, thefts of KIA and Hyundai models with a standard key ignition.
This is a developing story. 
How Many in America: From Guns to Ghost Towns
Can you take a guess as to how many public schools are in the U.S.? Do you have any clue as to how many billionaires might be residing there? Read on to find out—and learn a thing or two about each of these selection's cultural significance and legacy along the way.