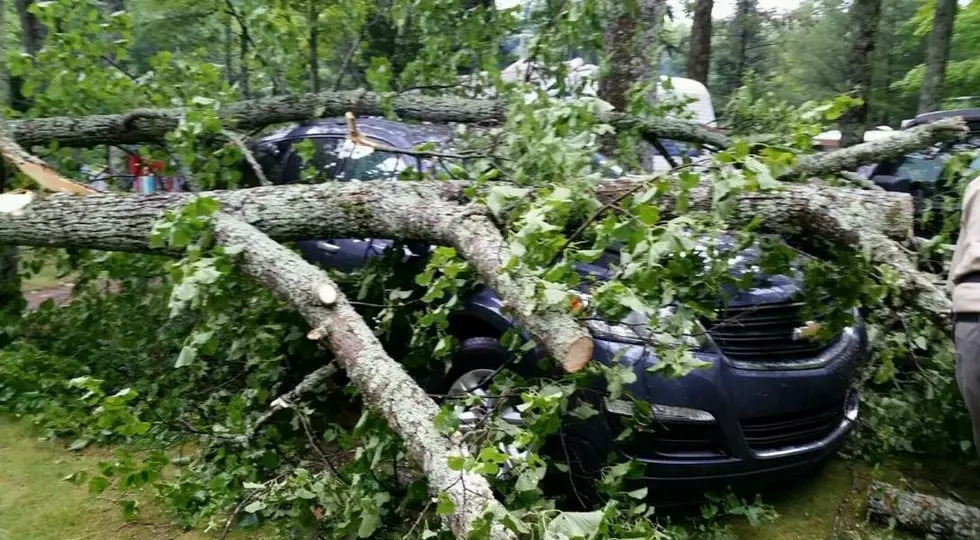 Storm Damage Closes Michigan State Parks
Michigan DNR
Power outages, fallen trees and downed power lines are being reported at multiple Michigan state parks following strong thunderstorms this morning.
A severe thunderstorm in the western Upper Peninsula this morning, felling countless trees and downing power lines, has forced the temporary closure of Emily Lake State Forest Campground and Twin Lakes State Park in Houghton County.
Power has been reported out at F.J. McLain, Baraga, Fort Wilkins, Twin Lakes and Porcupine Mountains Wilderness state parks.
"We have extensive storm damage reported from Emily Lake State Forest Campground, which is located in Houghton County, just a couple of miles south of Twin Lakes State Park," said John Pepin, Michigan Department of Natural Resources deputy public information officer. "Falling trees are reported to have caused significant damage to at least two travel campers. We will be closing the park temporarily."
At this point, no injuries to park visitors have been reported. DNR fire officers are working to cut their way into the campground with chainsaws.
The National Weather Service is expected to visit the rustic campground at Emily Lake to determine if the area was struck by a tornado.
Local firefighters are helping DNR staff clear downed trees at Twin Lakes State Park. At least one vehicle was damaged there. No injuries have been reported.
DNR park staff was contacting visitors who have camping reservations scheduled over the next few days, to inform them about the power outage, which reportedly may persist for a few days.
"Twin Lakes State Park is scheduled to reopen to local traffic this afternoon," Pepin said. "However, certain areas of the park may be closed or inaccessible."
The DNR is cautioning the public to avoid the Emily Lake and Twin Lakes State Park areas while crews work to remove safety hazards.
In the Porcupine Mountains, park workers were helping county staff clear downed trees from county road 107 on the east end of the park.