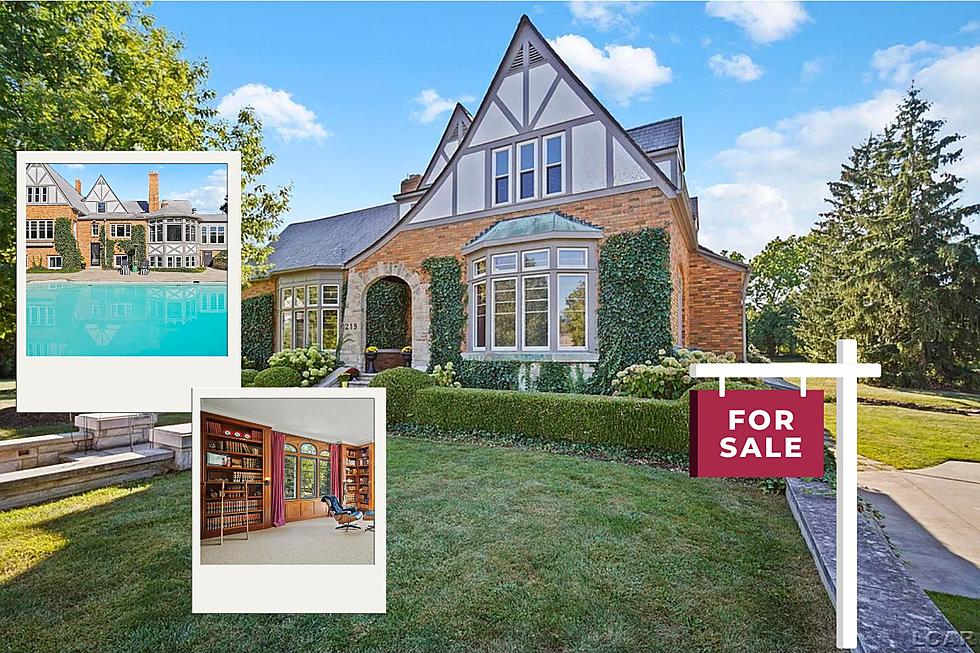 This Storybook Home For Sale in Adrian, Michigan is the Home Dreams are Made Of
Courtesy Jeffrey Rising RE/MAX Main Street Realty and Canva Pro
I could have sworn I'd seen this house before.
Not in "real life", mind you. No. It looks like it's literally been ripped from the pages of storybooks—the dream house, covered in vines with lots of lands to roam and beautifully appointed rooms inside. I feel like this could be a modest home on the set of Bridgerton.
But despite me waxing poetically about this home, it is indeed real. And it's for sale!
Unique Zillow Listings
This home I can't get out of my head is located at 219 N Scott Street in Adrian, Michigan. It's currently listed on Zillow for $695,000, and if I had those kinds of funds, you'd bet your bottom dollar I would have put a bid in on it already.
Right from the jump, the entryway is so inviting that you can't resist wanting to come in and take a tour.
Once you're beyond the entranceway and front door, you're welcomed into a home that is warm, inviting, and perfectly finished from top to bottom.
The living room has lofted ceilings; the chef's kitchen has a huge stove and tons of storage; the sunroom looks like the perfect place to sip your coffee in the morning; the largest bedroom comes with an ensuite bathroom (complete with bidet); plus, there's a wine cellar, a finished basement complete with wet bar and pool table, a movie theater room with a drop-down screen, a sauna, and a pool!
Read Similar: Gorgeous Queen Anne Victorian Home For Sale in Holland, Michigan
This house is seriously amazing. And, perfect for hosting parties and holidays. Seriously, if you lived there you'd probably get roped into hosting everything. Take a look through this magnificent storybook home in the pictures below.
This Storybook Home For Sale in Adrian, Michigan is the Home Dreams are Made Of
Gorgeous Queen Anne Victorian Home For Sale in Holland, Michigan
If you're looking for a little bit of history with your gorgeous home life, take a look at this Queen Anne Victorian home for sale in Holland, Michigan. This home has been wonderfully restored while still remaining true to all its classic heritage. Take a walk-through and feel at ease with all these beautifully appointed rooms in relaxing shades of blue.