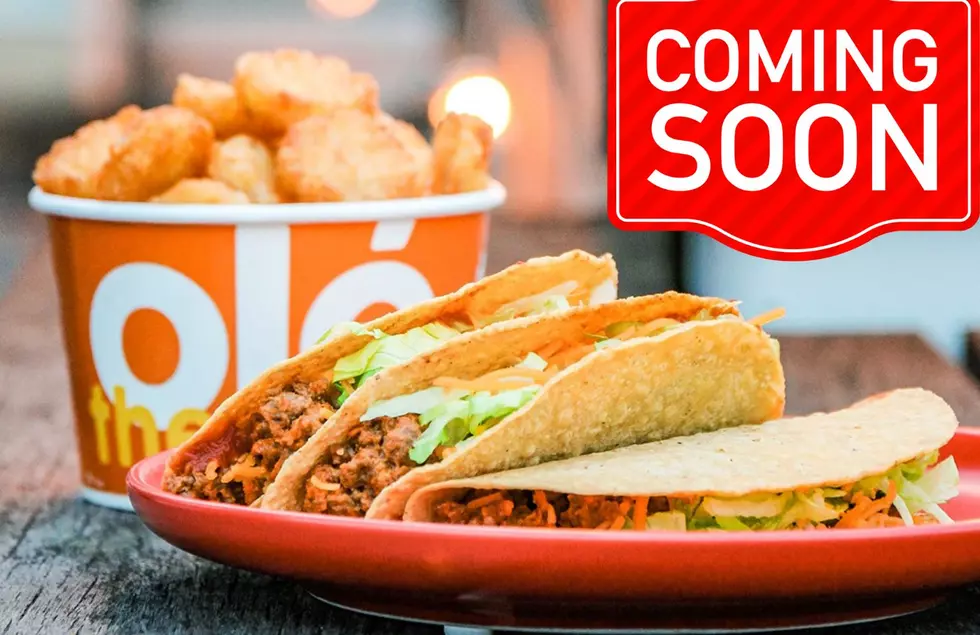 Taco John's Is Coming Back To West Michigan: Bring On The Potato Olé's!
Credit: Taco John's via Facebook
West Michigan will soon see the return of Taco John's.
And the first location will be on 28th street in Grand Rapids.
Where Will The New Taco John's Be?
Meritage Hospitality Group which operates Wendy's, Stan's Tacos, and Morning Belle says they plan to tear down Main St. Pub at 1730 28th Street SW and build a Taco John's at the location.
What Are Popular Items At Taco John's?
Taco John's favorites included fried chicken tacos, nachos, breakfast burritos, bowls, quesadillas, handmade salsa, and the greatest thing on the menu Potato Oles!
I never had Taco John's before I lived in Evansville, Indiana and I quickly became addicted to Potato Ole's. They're amazing little round pieces of potato with a seasoning that makes your mouth cry little happy tears of joy also known as drool. They're great plain or dipped in some nacho cheese.
When Is Taco John's Expected To Open?
Construction will begin as soon as all the permits are approved. Taco John's expects to open the 28th street location later in the year
Where Is The Nearest Taco John's?
Can't wait until later this year? You can hop on a ferry and head to Wisconson
or take the 150-mile drive to Huntington, IN
The History Of Taco John's?
Taco John's started as a small taco stand in Cheyenne, WY back in 1968. Two local businessmen purchased the franchise rights in 1969 and named the restaurant after the man who started it all – John.
Taco John's restaurants began popping up across the Midwest, evolving to include drive-thrus and interior seating to bring you the unique flavors that made Taco John's famous. The menu evolved to include bold originals like Potato Olés, Meat and Potato Burritos, and The holiday specialty: Nachos Navidad.
Taco John's operates and franchises nearly 400 restaurants in 23 states making it one of the largest Mexican quick-service restaurant brands in America.
Taco John's Trademarked "Taco Tuesday"
Everyone has heard of "Taco Tuesday" but did you know that Taco John's actually created and trademarked it?
Top 25 Restaurants West Michigan Wants Right Now
50 Newish Restaurants & Bars In West Michigan You Should Check Out
These are newish restaurants and bars people in west Michigan recommended for good food and drinks.