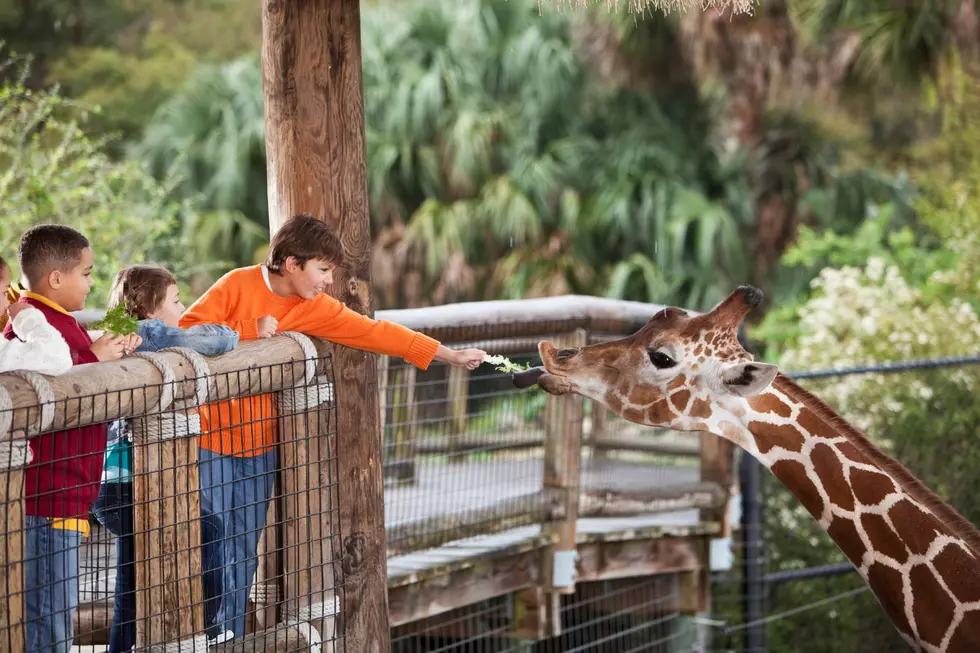 Take Your Kiddies To These 5 West Michigan Zoos for National Zoo Awareness Day!
Credit: Canva
Happy National Zoo Awareness Day!
What better way you celebrate a successful first week of school than a weekend outing to the zoo?
Here is a list of 5 different zoos that you can check out right here in West Michigan.
Lewis Adventure Farm & Zoo
I have seen this farm all over my TikTok for you page.
Built as a farm market in the 70s and reopened in August of 2004, Lewis Adventure Farm and Zoo is a fifth-generation family-operated fruit farm and petting zoo. With the fall season right around the corner, there is plenty of fun to experience at Lewis Adventure Farm and Zoo.
You and the whole family can go apple picking, help each find the way out of their corn maze, visit the huge pumpkin patch, go gem mining, visit the petting zoo, and so much more!
View this post on Instagram
A post shared by Lewis Adventure Farm & Zoo (@visitlewisfarms)
Right now, there is a fall flash sale that ends on Thursday, September 1st at 11:59 pm where you can save 40%.
John Ball Zoo
 

 

 

View this post on Instagram

 
One of the cool attractions you can experience during the fall season at John Ball Zoo, you can visit the zoo on one of their Twilight Tours.
For children ages 5 and up, you can learn how animals adapt to living in the dark. You can take a Twilight Tour twice during the fall time on Friday, September 2nd, and Friday, September 23rd.
View this post on Instagram
If you want to help out the animals at John Ball Zoo, you can sponsor one! Also, you can start or renew a membership for a year.
Boulder Ridge Wild Animal Park
Located between Grand Rapids and Lansing, their website says that Boulder Ridge is the top-rated zoo in West Michigan.
Currently, Boulder Ridge has almost 1,500 different animals ranging from mammals to birds, to reptiles and amphibians, and invertebrates and fishes.
If you love Boulder Ridge, you can become a Park member which gives you unlimited admission all season.
Besides free admission, you receive $1 off a kid train ride and 10% off of all the gift shop merch and concessions
Binder Park Zoo
Binder Park has one of the cool things I would like to experience.
With the Giraffe Experience at Twiga Overlook, guests can meet and hand-feed giraffes.
There is also a Wilderness Tram that takes you throughout 'West Africa'. Well, the zoo so you are able to see all of the different animals without a passport. 😂
Larger-Than-Life Sculptures at Washed Ashore at John Ball Zoo
Explore "
Washed Ashore
" at
John Ball Zoo
in Grand Rapids during the 2022 season. The Washed Ashore exhibition features powerful art for all ages to enjoy that teaches environmental conservation and sustainability. Using debris found on our beaches and in our waterways, the artists craft magnificent sculptures of the marine life negatively affected by pollution.
Michigan Zoos, 1910s-1950s