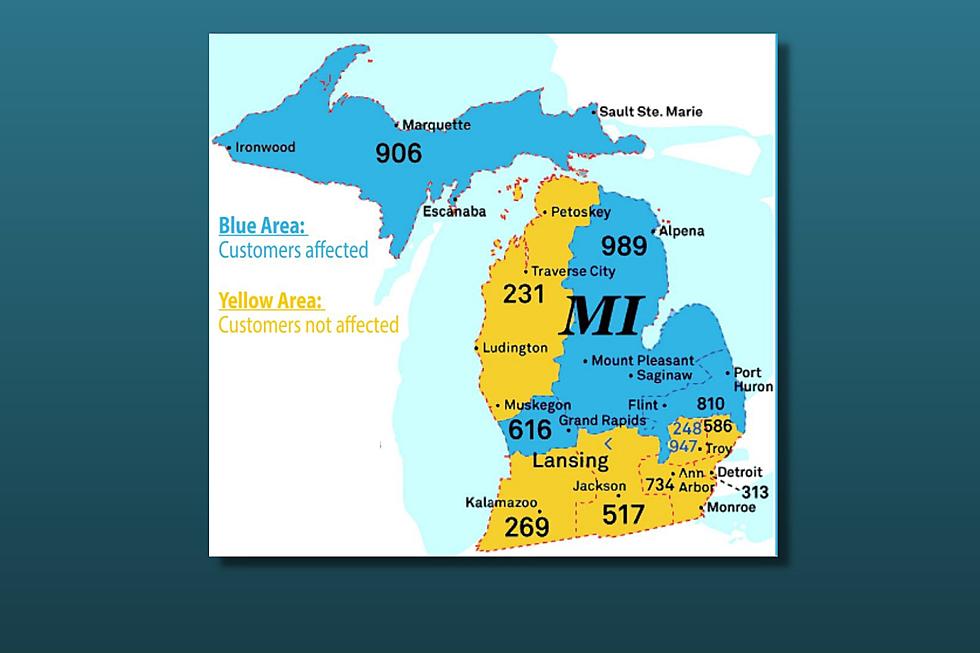 Ten Digit Dialing Now In Effect For The 616 and Other Michigan Area Codes
📷 Michigan Public Service Commission
As of Sunday residents with a 616 area code will need to dial all ten digits when making a phone call.
You're probably wondering "why?" Well, it's to prevent people from dialing the new crisis line 9-8-8 which will automatically connect people to the National Suicide Prevention & Mental Health Crisis Lifeline.
The FCC proposed this change to make it easier for people to connect to the hotline when seeking mental health help. HOWEVER, until July 16, 2022 people should still call 1-800-273-TALK when it is fully implemented across the U.S.
Other area codes in Michigan impacted are 906 (the U.P.) and 989 (Central Michigan including Gaylord, Midland, Mt. Pleasant, and Saginaw just to name a few).
These changes not only apply to your personal cell phone. Residents and businesses need to update the following:
life safety systems
VoIP and Private Branch Exchange (PBX) systems
electronic telephone sets
auto-dial systems
multi-line key systems
fax machines
internet dial-up numbers
alarm and security systems
gates
speed dialers
call forwarding settings and voicemail services.
Important things to note
Your phone number and area code will remain the same.
The price for both local and long-distance calling will not change for TDS customers.
Long-distance calls will still be made by dialing 1 + area code + phone number.
Make sure anything that uses or displays your phone number, or the phone numbers of others is updated to include the area code. This could include any of the following: business stationery and marketing materials, home security systems, contact lists, voicemail services, fax machines, and life safety systems.
In an actual emergency situation that requires medical, police, or fire residents should still call 911.
Michigan is one of 19 states being impacted. This will not affect your phone number or charges when making calls.
Any questions you might have can be directed to TDS at 1-888-CALL-TDS or on their website.
The 'Luxury' Options From The Michigan DNR are a Glampers Camping Dream
The Michigan DNR is expanding its offerings beyond traditional tent and camper sites to reach campers of all types
Check Out These Fun Photos From Michigan's Past