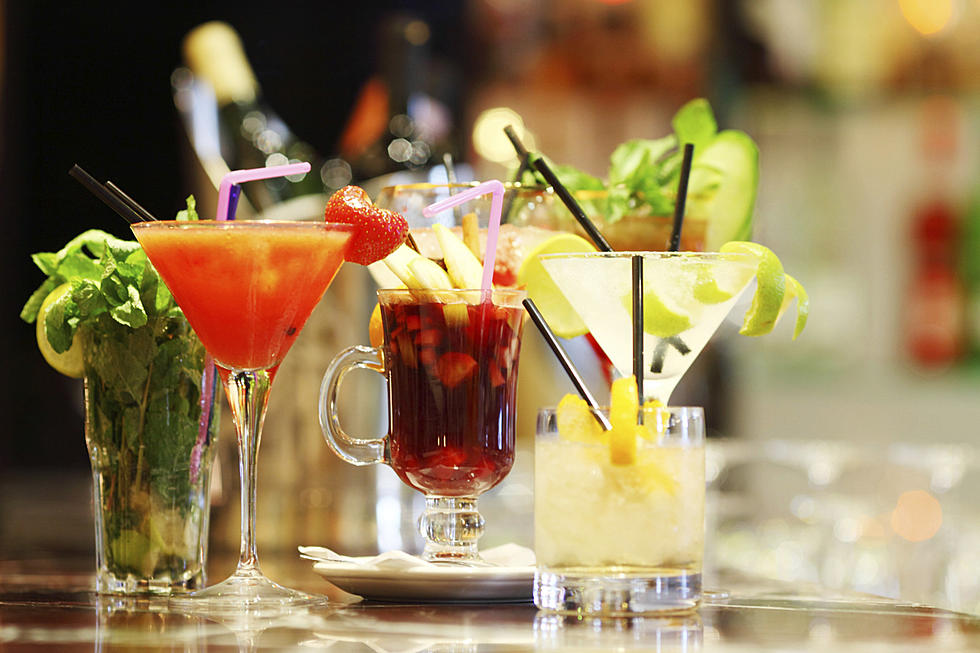 The Cocktail MI is Googling The Most During the Pandemic Only Has Two Ingredients…
IvanMikhaylov
Well three, I guess, if you count ice... And it's NOT "Jack and Coke"... but close!
It's no secret that we've been stressed out during the pandemic, so that's left a lot of us maybe having a *few* more cocktails than normal. Plus, with bars being closed we've been drinking more at home. So while we've been playing bartender, we've turned to the Internet to look up drink recipes.
Travel perk website Upgraded Points decided to figure out which drinks each state is Googling the most. They say search interest for "cocktail recipes" in March of 2020 was nearly double what it was in March of 2019:
Just like the smell of sunscreen or the sound of a rolling suitcase, a special occasion cocktail can be the key to a vacation mindset. During travel times complicated by the global pandemic, a fun cocktail has helped make evenings at home feel like virtual getaways. As a result, Americans have been turning to Google over the past year for at-home cocktail inspiration.
To determine Americans' favorite quarantine-era cocktails, they first compiled a list of the most common and most popular cocktails around the U.S.. Then they analyzed Google Trends data from the past 12 months for each cocktail to see which one Americans searched for the most and analyzed the results on both a state-by-state basis and a national level.
So which cocktail are Michiganders looking to make the most?
The 7 and 7.
Really?! It's just Seagrams 7 Whiskey and 7 Up...
This one looks a little light on the 7 Up... but you get the point.
Although, I feel like it IS kind of a throwback, like something our parents ordered in the 70s, so maybe that's why we weren't sure? Or maybe we thought the "7" stood for... 7 shots? I dunno!
I shouldn't be too surprised though because the top drink that the most states have been Googling is ALSO just two ingredients: Mimosa.
Which is just orange juice and champagne...
C'mon! Aren't these drinks common knowledge? Maybe not. Maybe I am just a drink snob, haha. I did work in restaurants for about 15 years that served alcohol, so it's possible I soaked up more cocktail knowledge than the average person?
After Mimosa, which was the top search in six states, Americans are also searching for Pina Colada, White Russian, Mojito, Wine Cooler, and Margarita -- each were tied at three states.
Cheers! If you want to see a breakdown of what all the states have been sipping on, you can check out the rest of  Upgraded Points' study here.
And all that is to say, according to this other study, Michigan has a totally different "signature drink":
What Are the Signature Drinks From Every State?