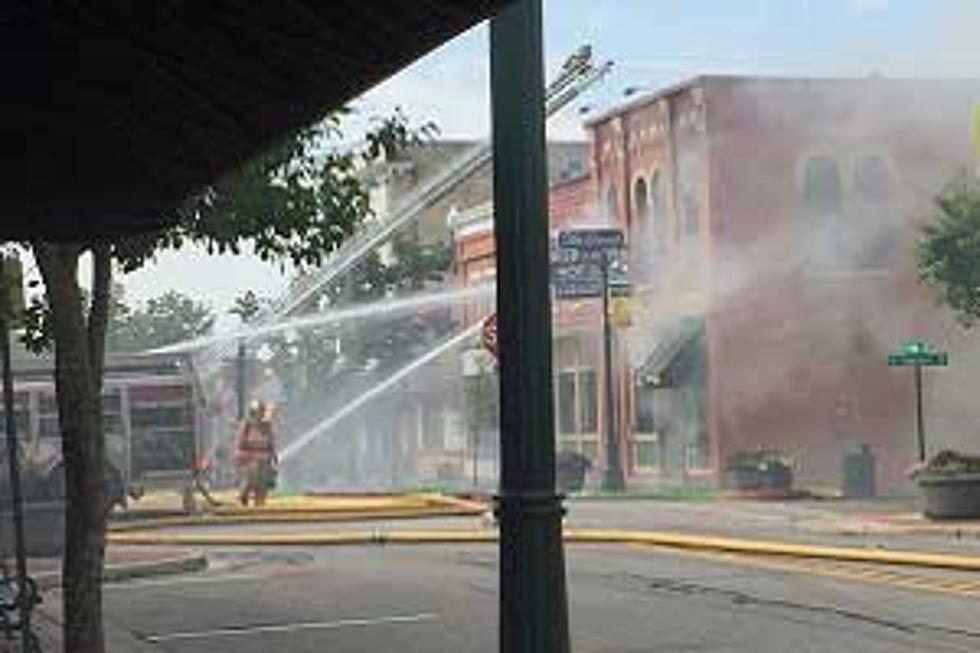 The Corner Bar in Rockford Burns
Scott Winters/Townsquare Media
We woke up to sad news on Monday, August 14th, 2017...The historic Corner Bar at 31 North Main Street in Rockford, MI was on fire.
The fire started on the outside of the rear of the building. An earlier dumpster fire caused a gas main to explode. It took over 3 hours to get the gas to the building shut off. The gas fueled the fire for the entire time. The rear wall was structurally damaged and the second floor has collapsed. Fortunately, no one was in the building at the time and no one has been injured. The owners have said they hope to rebuild.
The building was built in 1873, and is the oldest brick building in Rockford. The Corner Bar started out in the early 1930's as a pool hall. At the end of Prohibition, the owner wanted to obtain a beer license, but in order to do that, the law required that food had to be served. The first item on the menu would be hot dogs.
In 1968, the Hot Dog Hall of Fame was created. The most notable champion was Sharon Scholten (now VanDuinen) of Jenison, MI. She consumed 42-1/2 chili dogs in the four-hour time allotment on March 15, 1982. She remained the champion for 24 years. Several professional eaters like Nathan's winner Joey Chestnut, Hal Hall and Pat Beroletti have all visited the Corner Bar. Tim "Eater X" Janus from New York City downed 43-1/2 chili dogs on March 5, 2006 and holds the newly-established professional record.
I ran down about 11:15 am on Monday and took these pictures. The entire town of Rockford was filled with smoke. In just the short 20 minutes I was there, my clothes smell of smoke.
The owners have posted the following on their Facebook page...
I wondered about all the Hall of Fame names on the wall. I talked with a man at the scene who said the company that engraved those name plates has a list of all the names they have done over the years -- so some of that history may be preserved. It's too bad that someone didn't archive all that history and post it on a webpage page somewhere.
If you made it "on the wall", put your name in the comments below. Also include the approximate date and how many hot dogs you consumed. Maybe we can create a partial "virtual" Hall of Fame here on this post.