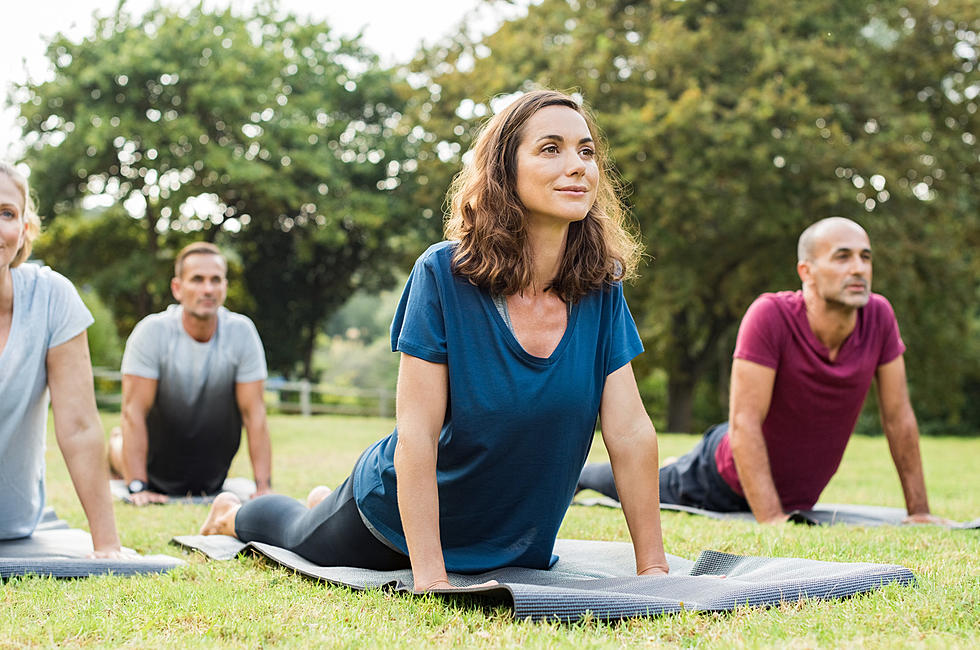 The First Fitness Fest is Coming to Grand Rapids
Ridofranz
Looking to get rid of the quarantine 15... or 50? Or maybe you just want to spend some time having fun outdoors.
There's a new fitness festival happening in Grand Rapids in a few weeks.
Dozens of local gyms and fitness entrepreneurs will hold outdoor classes at GR Fitness Fest  April 30-May 9, Fox 17 reports. There will be over 55 health and wellness events, including kickboxing, Pilates, Recovery & Mindfulness Workshops, Run meet-ups, Yoga, Zumba, Dance, Kayaking, and more at Grand Rapids parks. You can check out the full schedule here.
GR Fitness Fest says their mission is to,
Celebrate, motivate, and inspire community through health and fitness. Inspired by Grand Rapid's dynamic fitness scene, GR Fitness Fest aims to highlight local fitness studios, gyms, training centers, and fitness entrepreneurs by offering our community access to a variety of over 55+ fun & unique workshops and classes.
A $19.95 pass will get you 10 day unlimited access to GR Fitness Fest. There's also the option of a $10.99 one class ticket. For either, you do have to pre-register for the events you'd like to attend. GR Fitness Fest says,
Due to COVID-19, we must continue to follow our local guidelines for social distancing and gathering sizes. Each class will have a limited capacity and require you to reserve your space prior to showing up.  Your space in the class/workshop will be reserved and cannot be transferred.
According to Grand Rapids Business Journal, classes are being offered from:
Studio Barre
Pure Barre
The Barre Code Grand Rapids
TITLE Boxing Club – Kentwood
Strike Back Fight Club
CKO KICKBOXING
Title Boxing Grandville
Spoke Cycle and Strength
The Dailey Method Eastown
Over The Top Academy Of Dance
4G Athletic
Hamilton Health
Life Addicts Studio
IMPACT Fitness + Wellness
D1 Training Grand Rapids
TRV|FIT SW Grand Rapids
Burn Boot Camp Grand Rapids
Yoga Fever
F45 GR, Hudsonville, Rockford
VSJ Fitness
Motive Training
Poppin' Fox Fitness, LLC
Club Pilates Breton Village/Knapp's Crossing
Pilates in East
Flirt Fitness
Nicole Hensch
Yess Jess Yoga, Ayurveda & Pilates
Flip Dog Yoga
Feral Yogi
Lunar Cycle
AM Yoga
Kula Yoga GR
Heights Yoga Project
Hello Yoga
Zeal Aerial Fitness
Flirt Fitness
EAU Dance
Latinx Zumba
Trevor Higley Coaching
Orange Theory Fitness
KEEP READING: See 25 natural ways to boost your immune system