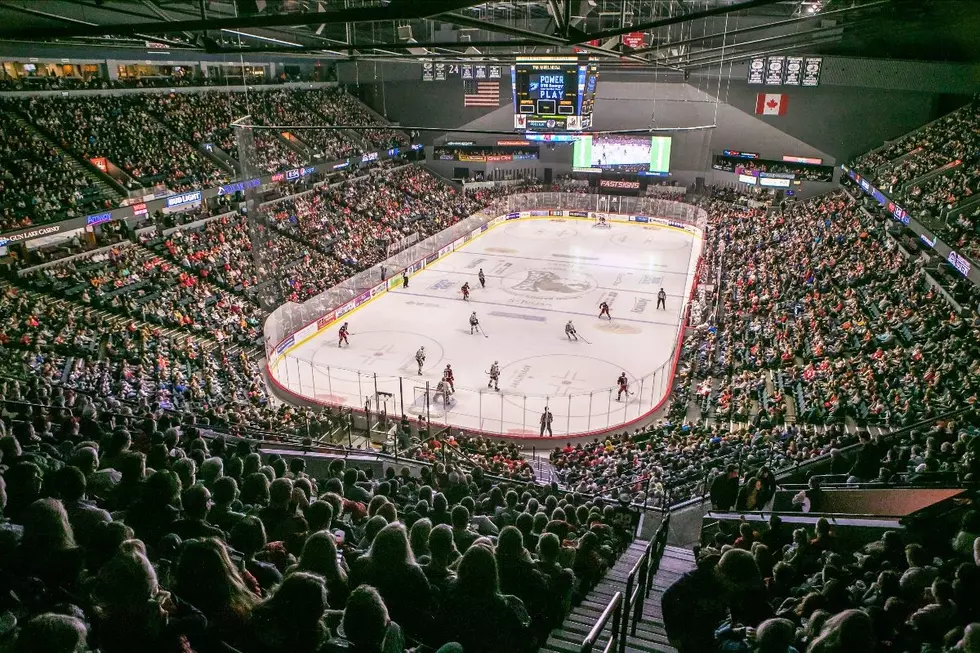 The Grand Rapids Griffins Will Put a Cardboard Cut Out of You in Their Crowd
Courtesy Grand Rapids Griffins
The Grand Rapids Griffins are about to kick off their season, with their first home game at Van Andel Arena scheduled for February 20th.  And unfortunately, when the season starts, fans still won't be allowed in the arena to watch the game, but that's not stopping team officials from still wanting your smiling (or screaming, angry, or funny) face from being at the game.
As the Griffins' website states,
For a limited time, Griffins fans can purchase cardboard cutouts of themselves, or their pets, wearing Griffins or Red Wings-branded attire that will be placed in the seats at Van Andel Arena for home games during the 2020-21 season.
If you're wanting to do this, each cardboard fan cutout will cost you $50 and part of the proceeds with also go towards a good cause as it will benefit the Grand Rapids Griffins Youth Foundation. During Griffin home games your fan cutout could make it on television during the AHLTV home broadcasts and could appear on the Griffins' social media channels as well.  The website says that fans who purchase a cutout will also get links that will take you to pictures and videos of the cutouts sections around the arena, so you can hopefully see yours. Then at the end of the season, they'll let you have your cutout or for $25 you can have it sent to you.
If you're interested, you better jump on this.  It's first come, first serve... and they're not letting you pick your seats, so I'm guessing people who get in first, will be closer to the ice. You can get your fan cutout HERE.
Michigan Signing Day For 2021