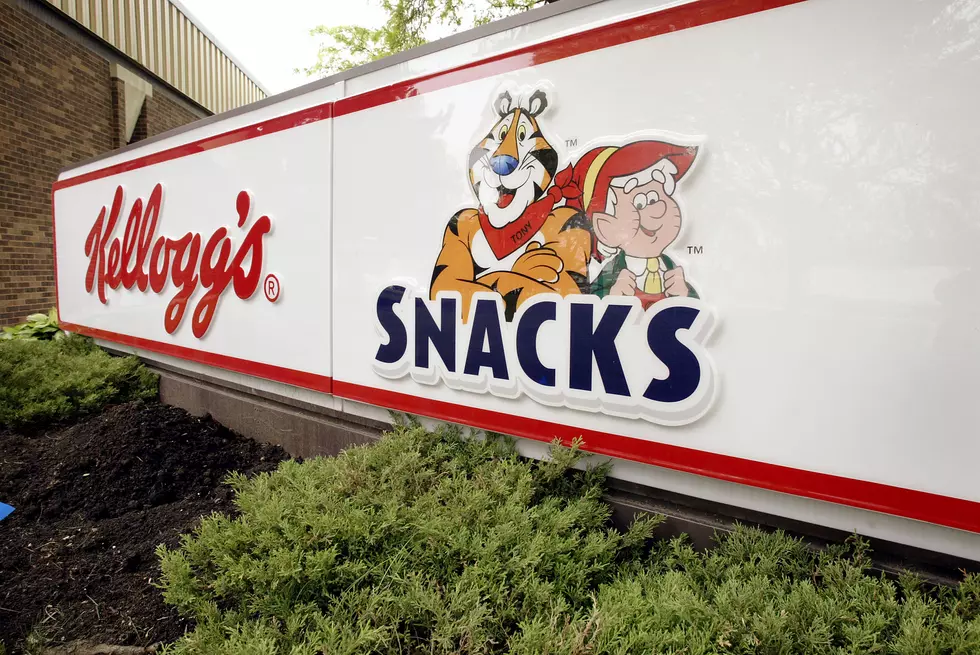 The Kellogg Company Reaches Tentative Agreement with Striking Workers
Getty Images
The Kellogg Company has announced that they have reached a second tentative deal with the striking workers.
Just one day before Bernie Sanders arrived in Battle Creek, Michigan for a rally in support of the striking Kellogg workers, the company revealed that their is a possibility that the strike could be over.
Kellogg workers have been on strike since October 4th and have already turned down one tentative agreement that the The Kellogg Company negotiated with the Bakery, Confectionary, Tobacco Workers and Grain Millers International Union (BCTGM) which is representing the workers.
The new agreement, according to an article from The Detroit News, "includes cost-of-living adjustments and a $1.10 per hour raise for all employees." The BCTGM Union was hoping to also have Kellogg remove a 2 tier system of payment that pays "legacy" employees more and gave them better benefits than newer employees. The union argues that it is too difficult to move up to the "legacy" pay level and it is hurting workers within the company. The current tentative agreement does not address this 2 tier system of payment and will be voted on by union members on Sunday.
In addition to the 2 tier payment system, the BCTGM Union has been trying to fight for better wages and benefits as well as keeping retirement benefits for employees who have been with the company for a while.
The announcement of the agreement comes about a week after The Kellogg company said they were going to permanently replace the 1,400 striking workers in order to keep their production lines in operation and keeping up with demand for their products.
Incredible MI Breweries You Have to Visit
Michigan is an absolute Mecca for beer lovers! Check out some of our favorite breweries around the state from A to Z...Any you would add? Let us know!