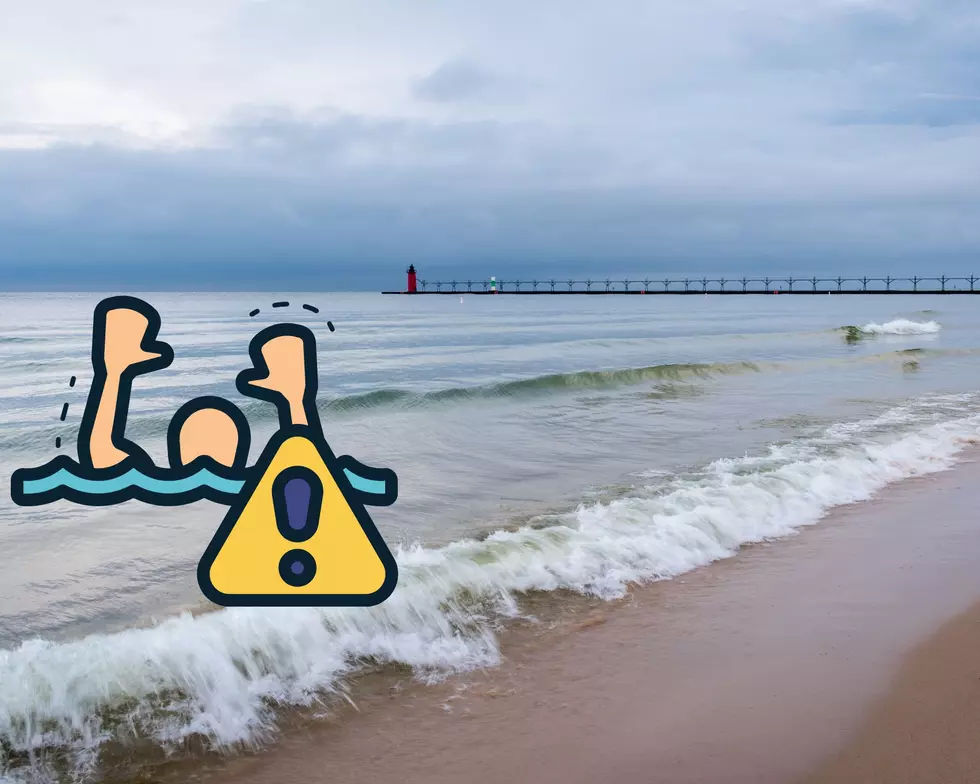 The Most Dangerous Beach On Lake Michigan In 2022
Canva
With four deaths already this summer, and nine in the last four years, this may be Lake Michigan's deadliest beach.
After Two More Drownings This Week, South Haven Is Becoming A Deadly Spot
Two drownings at South Beach in South Haven on Monday brought the total of deaths on that stretch of beach to four so far in 2022. And with 24 days left until the end of the tourist season on Labor Day, this summer still has a ways to go.
Already this summer, 33 people have lost their lives in Lake Michigan, the record number of deaths is 56 set in 2020.
Red flags will be out again along most of the Lake Michigan coast for Thursday afternoon, and local weather folks are calling for a rough afternoon in South Haven again.
It's the north winds that make things tricky for several beaches along the western shore. And that, combined with the warm water and the sunny weather, puts more people in the water who may not know how to handle it.
According to statistics provided by the Great Lakes Surf Rescue Project, nine people have drowned off the coast of South Haven since 2019, the most of any Lake Michigan beach.
In that same four year span, Indiana Dunes Beach in Indiana has recorded five deaths for the second most, as has Holland State Park.
Since 2019, St. Joseph City Beach has reported four people lost, Saugatuck Oval Beach, and Grand Haven State Park have had three drownings each.
In that same time frame 54 people drowned from Chicago beaches and marinas, but those are split between 24 different locations.
Many of these drownings have occurred when no lifeguard was present, further adding to the danger.
Assess and know your abilities as a swimmer, and always remember, red flags mean NO SWIMMING.
A BEACH HAZARDS warning has been issued by the National Weather Service for today (Thursday). Winds should fall off by the weekend for good conditions.
Hidden Beachside Gem in Stevensville Offers An Incredible View of Lake Michigan
With a private beach, what's not to love? Check out this beachside property currently listed for sale in Stevensville.