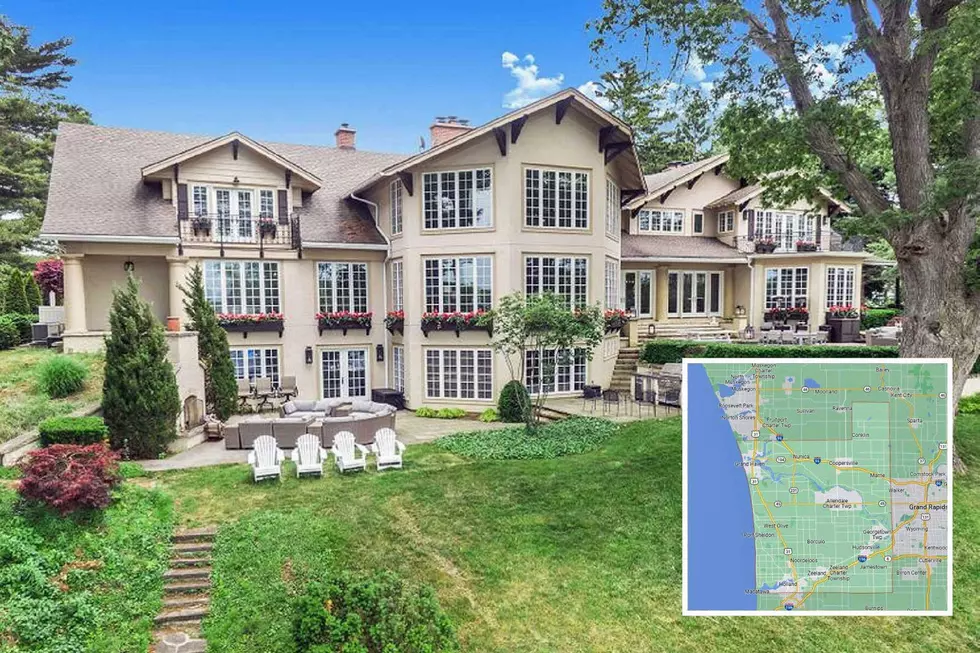 The Most Expensive Home "For Sale" in Ottawa County
Photos: The Sandi Gentry Team, Google Maps
We all like to look at the fancy homes we probably can't afford.
A few months back, we looked at the most expensive home in Kent County (that home is still on the market, even though the price was reduced by $1.7 million).
Let's focus our attention now on Ottawa County. Immediately one would think that the priciest home in Ottawa County would be along Lake Michigan. Currently there are no homes for sale along that Great Lake. The home with the highest price tag in all of Ottawa County is located in Spring Lake. This house actually costs more than the most expensive home in Kent County!
Most Expensive Home For Sale in Ottawa County
The home is listed for $4,995,900 and is listed by The Sandi Gentry Team from RE/MAX Lakeshore. You can view the complete listing on Realtor.com.