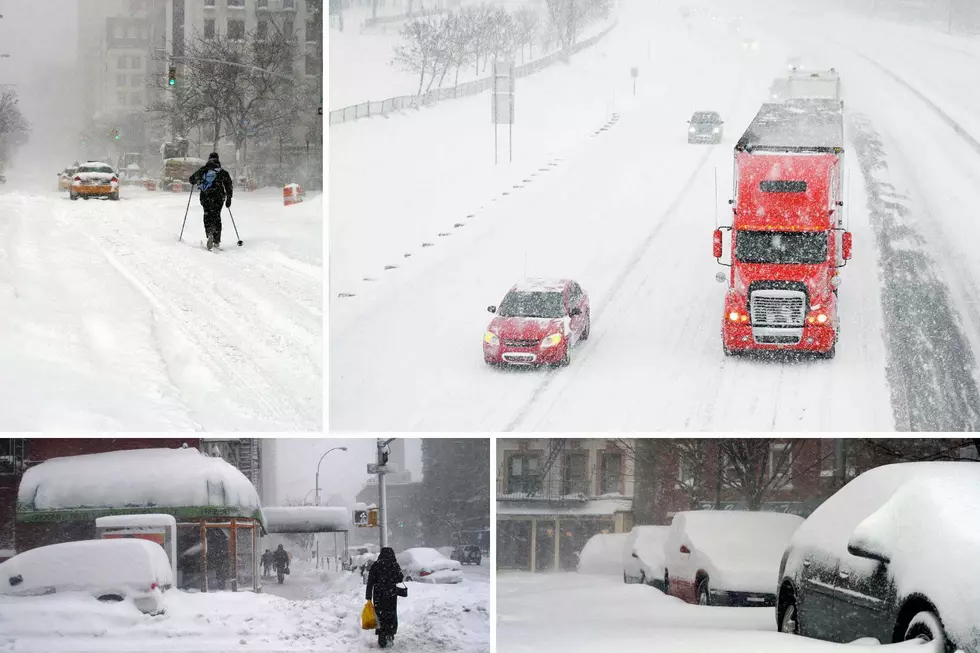 The Worst Snowstorm in Many Years Heading Towards Michigan
Photos: Canva
It is time to make sure you are prepared for what the National Weather Service in Grand Rapids is referring to as the "worst storm in the area in many years".
Today is your "calm before the storm". Winter officially arrives at 4:48 pm, and it looks like Mother Nature will be bringing a huge snowstorm to the area shortly thereafter. It is highly recommended by the NWS that you try to...
complete travel, errands, and Christmas shopping by Thursday evening as conditions will deteriorate rapidly with the arrival of a major winter storm.
Similar to the Blizzard of '78
Many of us remember the big snowstorm in January of 1978. This storm track is very similar to that storm that crippled the area for several days. This storm could drop over two feet of snow on the area along with blowing and drifting -- with the drifts even higher than the two-foot level. The Blizzard of '78 was ranked by Time Magazine in their "Top 10 Big, Bad Blizzards".
Remember the Blizzard of '78
The Timetable for This Storm
Here is what the National Weather Service in Grand Rapids is forecasting for this storm...
On Wednesday morning they released this timeline...
The NWS has suggested that you complete any of your running around, travel, and Christmas shopping by no later than Thursday evening. The snow is predicted to hit the lakeshore on Thursday by about 5 pm, US-131 by about 6 pm, and US-127 by about 8 pm. Roads on Friday morning look to be very snow-covered and slippery with windy conditions causing drifting.
Will the National Weather Service Issue a Blizzard Warning?
On Wednesday afternoon, the National Weather Service updated the Winter Storm Watch that was to go into effect on Thursday, December 22nd at 4 pm into a "Blizzard Warning". The warning will run until 7 pm on Saturday. The NWS defines it as a blizzard If visibility is reduced to one-quarter of a mile due to falling snow and there are wind gusts of 35 mph or greater. If these conditions are expected to last for at least three hours a Blizzard Warning is issued. The last time the National Weather Service in Grand Rapids issued a Blizzard Warning was almost four years ago.
During this Blizzard Warning, the National Weather Service says...
Travel should be restricted to emergencies only. If you must
travel, have a winter survival kit with you. If you get stranded, stay with your vehicle.
In preparation for the storm, the National Weather Service in Grand Rapids has also posted tips on how to Shovel Smart and reminds you not to forget about your pet's needs in this weather...
"We Will Believe it When We See It!"
Over the years, many people have become skeptical of all the hype about an upcoming storm. We have taken an "I'll believe it when I see it" attitude. This storm seems pretty certain to cripple most of the midwest over the coming days. It is best to take these forecasts seriously and make sure you are prepared. Make sure you have plenty of food and water. Also, be prepared for any power outages. It could be a very long and snowy Christmas weekend.
10 Snowiest Cities In Michigan