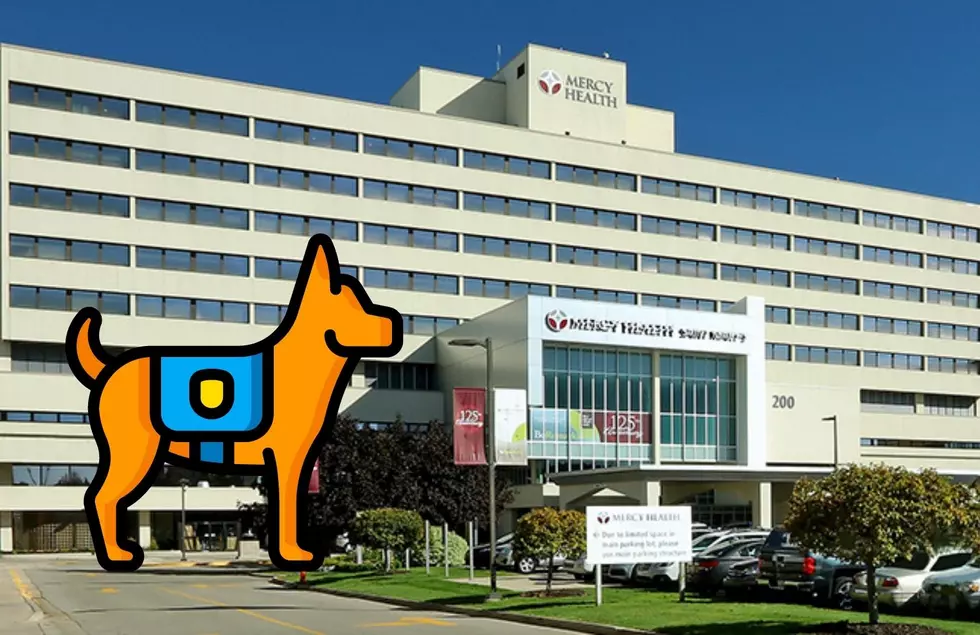 This Grand Rapids Hospital Has Gained 4 New Employees On Four Legs
St Marys / Canva
No one wants to spend time at the hospital, but we're thankful they exist when we need them. So, any form of comfort that can be found within those walls is extremely appreciated by everyone who is visiting. That's why one Grand Rapids hospital is employing a few non-traditional employees to help with safety and morale around the building.
Trinity Health Saint Mary's Grand Rapids has welcomed four new employees trained to keep the peace and bring comfort to patients and staff... and they're wagging their tails at the opportunity to help the community.
These 4 helpers have joined the staff not only to help with safety and security after several incidents, they also offer comfort to patients along the way. These pups were able to be brought to the hospital thanks to a generous grant from The Saint Mary's Foundation.
These adorable new staff members have been working quietly around the hospital since April, but they've gotten a lot done in that amount of time. According to their head security officer who mainly handles the pups, They've had approximately 50 incidents where the dogs have been involved in de-escalation. Of those that they've evaluated, they discovered that about in about 62 percent of the cases have shown that the dog have been very successful in de-escalating that situation.
One of the cool things about these dogs? They're bi-lingual and transplants from around the world! Two of the dogs are from the Netherlands, one is from Slovakia, and one from the Czech Republic, so they've flown a lot of miles to help bring smiles and safety to people here in Grand Rapids.
Next time you're there, stop by and say hi. just make sure you ask before you pet them, because they are working after all.
Children's Hospitals in West Michigan
Here are some of the Children's Hospitals in West Michigan