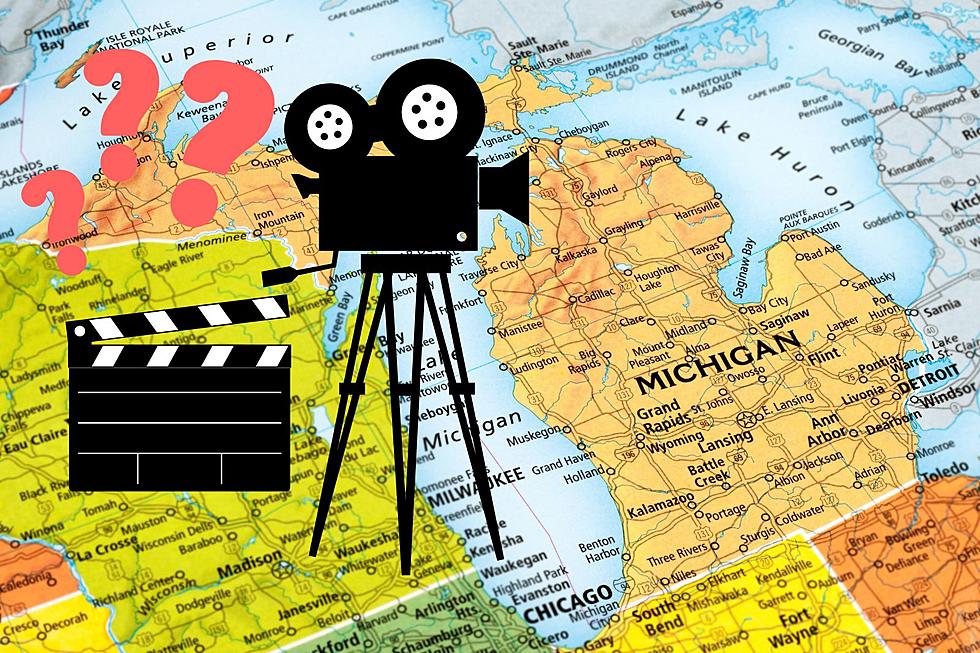 This is the Movie That Best Represents Michigan
Canva Pro
Not only does Michigan have a decent history of films being made in the state, but there are also lots of films based on, set in, or have a lot to do with Michigan.
Movies like 8 Mile, Semi-Pro, The Evil Dead, True Romance, Escanaba in da Moonlight, and heck, even Beverly Hills Cop.
Movies About Michigan
But with all these movies to choose from, which one best represents the state of Michigan? That's the question that the experts at Far & Wide asked, and they took it upon themselves to find out the answer.
Far & Wide looked at films that were either set or filmed in the states they represent. And from there, the best movie was determined by whether or not they felt that movie "truly capture[d] the people, culture, scenery and history of a given state."
Best Movie About Michigan
With that in mind, my head immediately went to 8 Mile. A movie closely based on the life and events of Detroit's own Eminem; a young rapper in Detroit, struggling with his life, and wanting to make it big. However, that's not the movie that was chosen.
And I'm actually glad they didn't choose Evil Dead or True Romance because so many people end up dying in those movies.
Instead, they chose...
...Dream Girls!
And here's why they chose that movie,
Based on a Broadway musical, the movie "Dream Girls" is set in Detroit in the 1960s and '70s. The movie follows a car salesman, Curtis Taylor, who wants to break into the music business. He discovers a trio of R&B female singers, called The Dreamettes, and becomes their manager. "The Dreams," as they are renamed, become a global success.
I feel like this was an excellent choice because this period movie had excellent costuming and set design, and truly exemplified the people of Michigan at that time.
You can check out which movies represent the other states best in this list. However, if you want to keep on this Michigan theme when it comes to actors (and even just celebrities), check out the gallery below.
42 Biggest Celebrities From Michigan
Michigan-Born Celebrities That Have Hosted 'Saturday Night Live'
Of the 940 episodes (as of 1/24/23,) only 15 people that were born in Michigan have hosted Saturday Night Live. See which ones here.
5 Holiday Movies Set in Michigan
All of these holiday movies were either filmed in or are set in the mitten state.