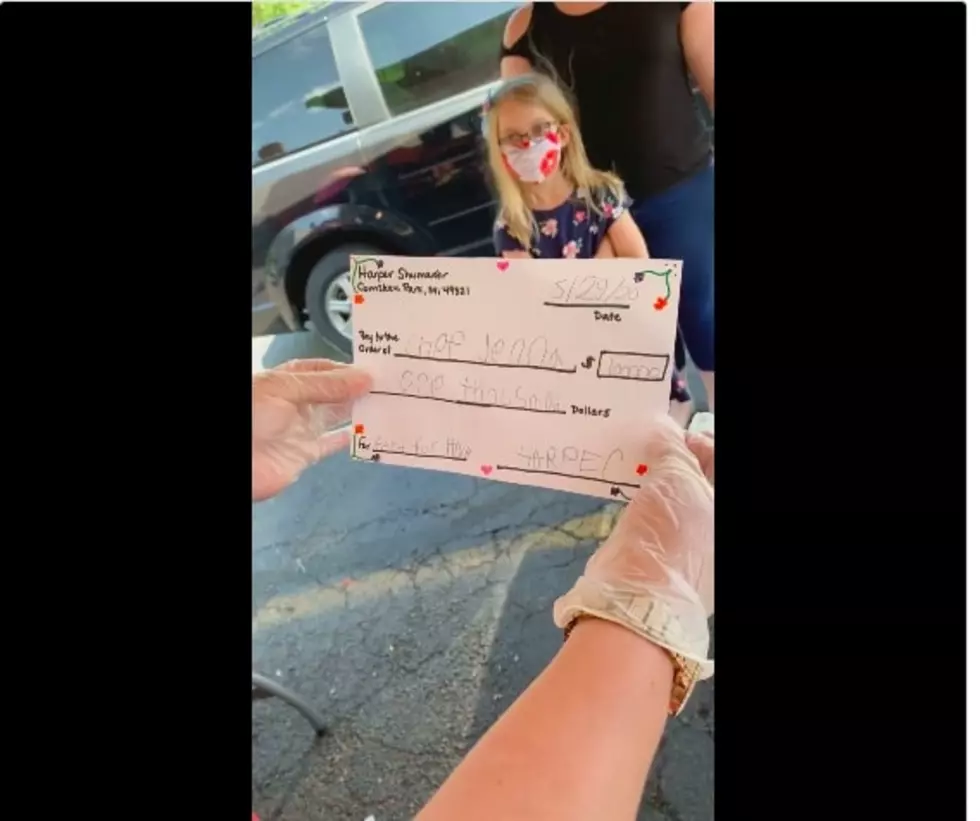 This Little Girl From West MI Raised $1,000 to Feed Frontline Workers
Amore Trattoria Italiana/Facebook
On Friday afternoon, Amore Trattoria Italiana posted on Facebook a very special video, of a young girl, Harper Shumaker bringing Chef Jenna a check for food to feed frontline workers.
In the video, Chef Jenna is handed a check for $1,000, which Harper helped raise to help feed the doctors and nurses at Helen DeVos Children's Hospital.  I love that she made her own giant check to present Chef Jenna and the staff at Amore.  Chef Jenna said she was going to frame the check because of how awesome it was.
As they loaded food into the Shumaker's van, Harper and her mom got a cool thank you gift of a couple of shirts, face masks, and even flowers.
We didn't find out in the video how Harper raised the money to feed the frontline workers, but in the video, we can hear her and her mom talking about how the nurses and doctors have been working long hours, away from their homes and families, during the coronavirus pandemic and how much they deserved down TLC.
This is the second time Chef Jenna and Amore have made the news since the start of the pandemic. If you remember back in April, Mike Rowe had Chef Jenna on his show, which he gave her $10,000 to help continue helping the community during the pandemic.
Feel Good Photos From Around West Michigan