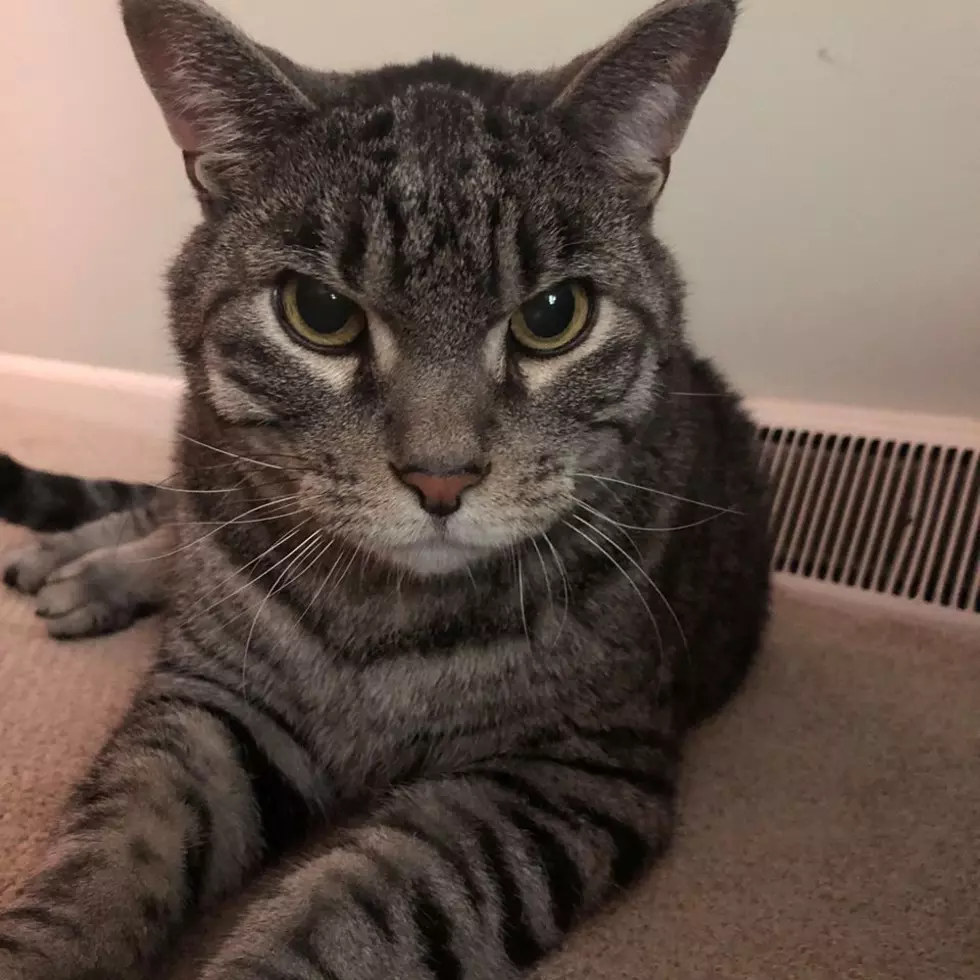 This West Michigan Grumpy Cat Needs a Forever Home
Humane Society of West Michigan/Facebook
I feel like this cat that the Humane Society of West Michigan posted about should be my soul brother.  You see Pat the cat suffers from Resting Grumpy Face, which I've been told a few times that I also suffer from a resting face, except usually grumpy isn't the middle word.  Nevertheless, we aren't mean or angry, just introverts with a scowl.
RGF is said to affect thousands of cats each year, with the only cure being love and companionship!
Pat the cat is currently up for adoption at the Humane Society of West Michigan, they say he's an 8-year-old Tabby and has a lot of love after he's warmed up to you. The post also says that he is a great listener and a dedicated friend, who is looking for a low-key house where he can nap a lot and look out the window, aplenty.
I know from experience that my RGF (or RBF as I know it) is just a sign of how committed I am to the task as hand.  If I'm relaxing, then it's just proof of how much I relax, that even my face can feel at ease.  With that said, if you're looking for a companion, after being stuck at home so much, Pat the cat is the little nugget you need to take a look at.
Enter your number to get our free mobile app
Animals You Can't Own in Michigan