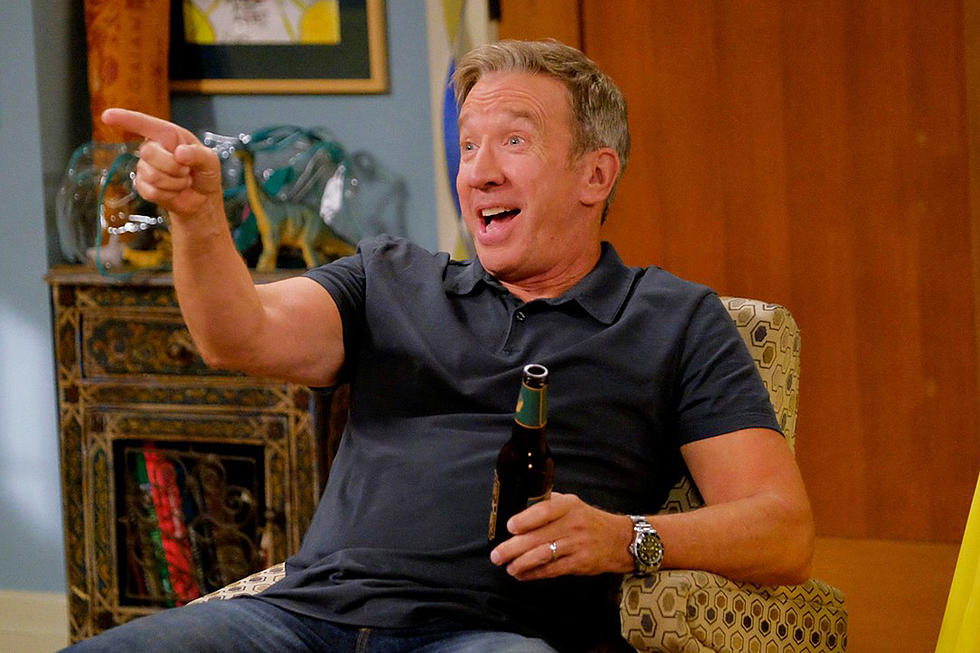 Tim Allen Hosting New Competition Show & Guess Who His Co-Host Is?
ABC
Beloved actor and Michigan-native, Tim Allen, is currently starring in his hit show Last Man Standing but he'll soon be part of another project coming to your TV screen.
Tim Allen will be hosting his first ever reality competition show called Assembly Required and guess who's going to be hosting alongside with him?
A&E Networks shared the exciting news in a press release that Tim Allen and Richard Karn will be teaming up for the new series set to premiere in 2021 on HISTORY. Allen and Karn were both on the popular sitcom Home Improvement in the 90's and co-hosted the fictional show "Tool Time" within it. Karn played the role of Al.
"Assembly Required" (working title) will spotlight the best and brightest builders from across the country, at their home workshops, as they compete to breathe new life into everyday household items in desperate need of fixing.
Both Tim Allen & Richard Karn will serve as executive producers on the show as well.
The idea came from Allen who said he wants to remind people that just because something is broken doesn't mean you have to get rid of it.
Whatever happened to repair and rebuild? There are some people who unfriend, unfollow and dispose of anything that offends, annoys or breaks – so I've created a show to remind people of the satisfaction and pride that comes from rebuilding something on their own.
Tim Allen also shared the news on his Twitter page with a throwback photo of him and Karn.
I admit I am that person who would rather buy something new than take the time to rebuild or repair it. Mostly because I am horrible at anything DIY, and when I do attempt it, it's usually a disaster. For the sake of my anxiety, this is why I stay away from the DIY section on Pinterest. But just because I suck at this particular thing doesn't mean I don't find it interesting and I will totally be checking out this new show.
In addition to the competition aspect of the show, we will also learn about the history of each item and those who created them. Assembly Required has been green-lit for 10 episodes when it airs.
A show about building things? I don't know who better than Tim Allen and Richard Karn to host. Hopefully it will also include the banter and humor we loved from the duo on Home Improvement.
Enter your number to get our free mobile app
5 Celebrities You Probably Didn't Know Were From Michigan