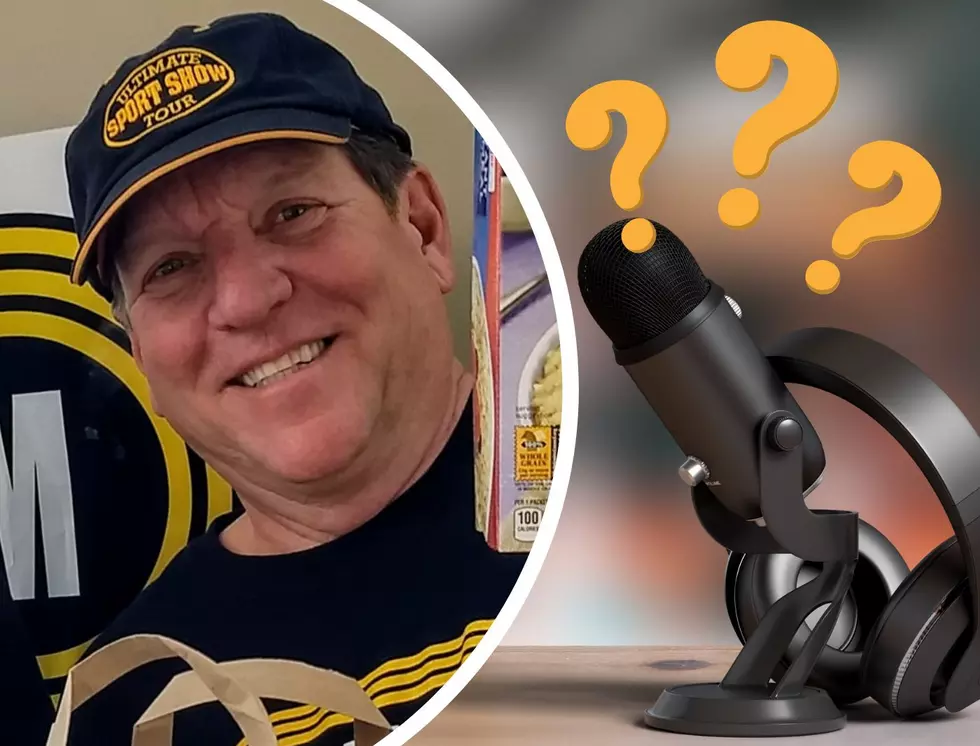 What Happened To Grand Rapids Radio's Tony Gates At WLAV?
📷 Canva
A longtime West Michigan radio personality has disappeared from the airwaves and listeners have been left in the cold wondering what exactly happened to Tony Gates at WLAV?
What Happened To Tony Gates On WLAV Grand Rapids
Listeners last heard Tony Gates live on WLAV on his morning show on Tuesday April 19th along with his co-host Michelle McKormick and Producer Travis Gibbs. On 4/20 the Cumulus Radio Station ran pre-recorded segments with no prior announcement to the audience. The pre-recorded shows ran nearly two weeks until Friday the 29th.
Did Tony Gates Get Fired From WLAV?
It appears that some time on or before May 1st, most of Gates' presence was scrubbed from the digital properties of the radio station including the website and social media accounts. An observer on an industry website noted:
After prerecorded shows have been running for weeks, Tony Gates has been pulled off the website. Did Cumulus just fire their last cash cow? Was he too expensive for the new management?

 
Who is now on the WLAV Morning Show
No new show has been announced and afternoon host Rob Brandt appears to be filling in with the previous co-host, Michelle McKormick, and producer Travis Gibbs. It is unknown if a search for a new show or host is underway.
When did Tony Gates start at WLAV
Tony Gates was hired by the late Ed Buchanan (Uncle Buck) to be a part of the radio station in 1974 as it became an 'Album Rock' radio station. Gates along with Kevin Matthews helped lead the station to numerous ratings wins in the late '70s & early '80s in a fledgling Grand Rapids radio market.
Is there a statement on Tony Gates leaving WLAV?
We've reached out to Atlanta-based Cumulus Media, the owners of WLAV, and as of this posting, there's been no response.
But there have been replies to some on Facebook who are wondering why the host has vanished, but most of those comments are currently being deleted or hidden from the public Facebook page:
...he is still with the company, just not in [sic] the air.
Has Tony Gates Said Anything About His Departure
We have also reached out to Tony Gates but have not gotten a reply as of this posting, it is unclear if contractual obligations preclude him from speaking on this matter.
So hey Tone- missing you already! Don't know what's going on, but apparently they're not going to say!!! -Jamie Graham
Hey Tony, hope all is good. Show not the same without you. Hope corporate dopes didn't do anything rash! -Steve Postema
Tony Gates IS WLAV! Guess I'm going to find a new station after 50 plus years! -Dawn Saunders
Ah Tony, loved your stories, without you LAV can suck it! -Billy Bottoms
As of this update, there's been no update on if Tony's Gates will return to the airwaves in Grand Rapids.
ABC's of Grand Rapids
Here is an interesting, alphabetical look at the people and places that played a part in Grand Rapids history.
What's Up With These Suggestive Postcards From White Cloud?
Risque postcards from the 1950s are plentiful on eBay under the "White Cloud postcard" search.
Michigan City Nicknames