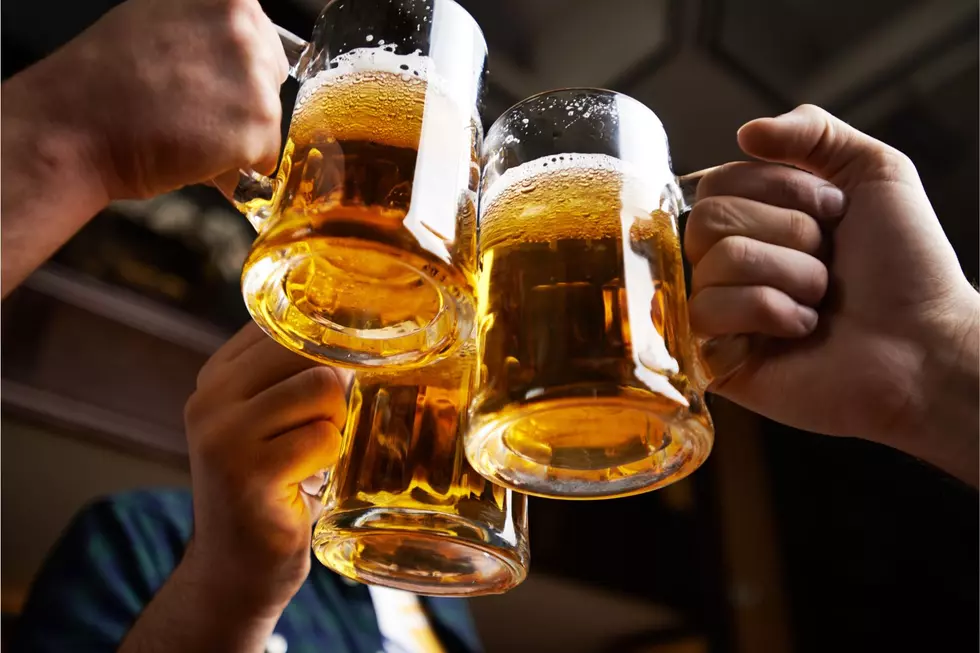 Top 3 Places To Grab A Craft Beer In West Michigan
Credit: Canva
Tomorrow might be the best day for all Michiganders, especially those who have a passion and love for beer.
National Beer Lover's Day is tomorrow. It is only right to celebrate in Beer City.
There is no better way to celebrate than to grab a ice-cold pint or pitcher of your favorite craft beer at one of these three places across West Michigan.
The Mitten Brewing Company
The Mitten Brewing Company is a baseball themed microbrewery. You can get the best beer and the best gourmet pizza.
Sounds like a sports fan's dream.
Thomas Fleury says
"Beer is always good, but treat yourself to both a beer flight as well as a pizza flight. And don't be afraid of the Yesterdog pizza - it's amazing"
Josh Von Werewolf gives a bartender recommendation.
"The beer is good first and foremost. If you get Don or Megan at the bar you are going to enjoy yourself. If you get Don AND Megan look out! You many never want to leave."
Bier Distillery & Brewery
With a 4.5 average rating on Google, this may be your next stop on your beer tour in Comstock Park.
According to the website, they make beer, whiskey, and wine.
"Bier is Dutch (we are Dutch) and German for beer. Quite literally whiskey is distilled beer. So we made a lot of beer and distill it in to whiskey, but we also have beer available to drink."
Laura Casaletto left a raving review:
"More people should beer at Bier. The choices are excellent, including a rich barleyhopped beer, a really good citrusy NEIPA, handcrafted gins and bourbons. Try the blonde if you are new to craft beer. The waitstaff is awesome. There's a loft too."
Founders Brewing Co
Besides the great beer, you can visit the Grand Rapids tap rooms. You can also hear live music on certain days. Here is a full list of what to expect for the rest of the year.
Marc Armstead left a review letting everyone know that this is a one stop shop for everything beer.
"If you like beer. If you love beer. If you are curious about beer. You must go here, and drink beer. Oh, they have delicious sandwiches too."
20 Ways To Open A Beer Bottle Without A Bottle Opener
Michigan's Winter Beer Festival 2022
The state's most popular beer festival finally returns after Covid delays.