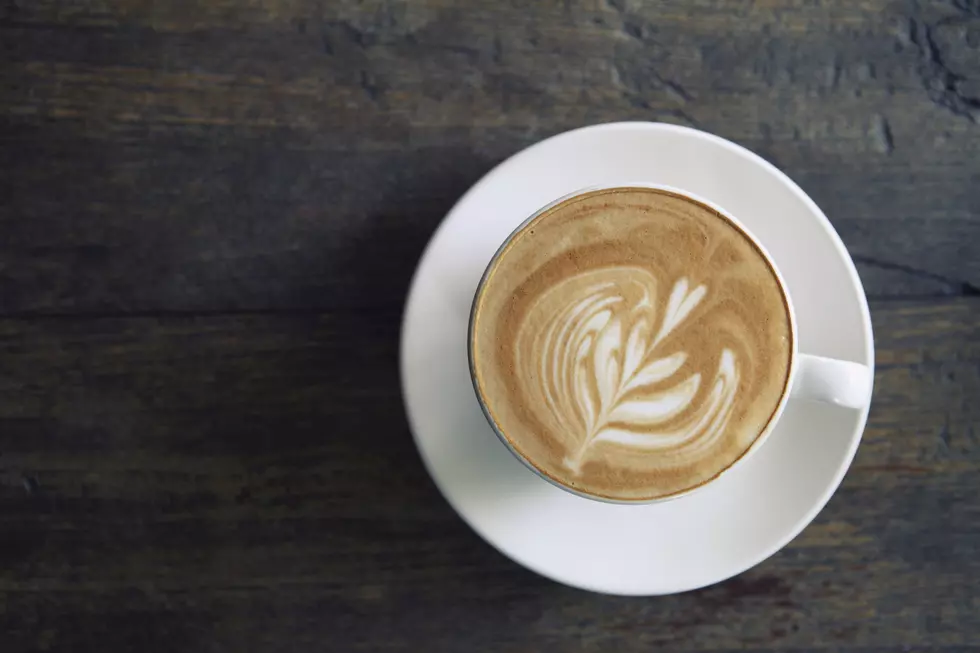 Top 5 Places to Get Coffee in Grand Rapids
piyato via ThinkStock
Love coffee? Me too! I seriously drink a pot a day. Here are the best places in GR to grab a cup of that nectar of the gods, java.
All reviews come from the popular review site Yelp!
Someone told me a long time ago, that if you read reviews, don't read only the 5 stars as they will be obnoxiously positive nor should you read only the 1 star reviews as they will be obnoxiously negative.
The 3 star reviews are the best because they will give you a more balanced view of what to expect.
So, without further adieu, here are the top 5 places to get Coffee in Grand Rapids.
5

Clique Coffee Bar isn't somewhere I'd describe as cozy or comfortable for long stays, but it's functional. The coffee is a definite step up from your chain shops and the staff are very friendly, almost a small town friendliness which is refreshing from the family that owns this establishment.

They do offer a few baked goods: cookies, cupcakes, etc... to pair with your drink, even some gluten-free options.

I've had a great cappuccino prepared here along with a couple rather OK drinks my last few visits. It's somewhere I'd come when on this side of town. I'd suggest it over your big names dotting the Knapp's Corner area.

Disclosure: I couldn't get a good street view of this coffee shop as it's in a shopping center. So, I stopped by on my way to work to run in and take this picture, the atmosphere was nice and the employees were super friendly.

4

Overview: 3.5 stars - but yelp won't let us give half stars! Go here if you happen to be in the area

Typically in my reviews, I give a star for each of these categories (Service, Food, Drink, Ambiance, Parking) and then add up to rate my experience at a particular business.

Service - nice barista

Food - didn't order any food but the coffee was good! Nothing really stuck out at me but I think that had to do with the beans. The barista did pull a good shot but the beans must have been a little sub par compared to the rest of my coffee experience at other places. I didn't take a picture.

Drink selection - for artisan coffee shops, less is more! Just enough selection without all the frilly drinks.

Ambiance/Cleanliness - this category doesn't score much on my scale. There are always people sitting on the porch either sweeping or smoking. So not only you can't sit outside but even the two chairs by the window are right behind the porch so you can't sit there either without feeling awkward that people are staring at you. The rest of the place is pretty dark, not as airy and well lit as other places I have visited. I must give it to them that they are one of the few decent coffee shops that is open late!!!!

Parking - street parking but what in GR isn't?
Not hard to find a parking spot close by. Much better parking compared to Madcap.

3

Lantern Coffee Bar and Lounge

Bottomline: Worth checking out.

Space: Might be the coziest coffee shop I've ever been to. They made the lower lever perfect for studying with lots of plugs and desks.

Service: So far, the barista was too hipster to function. Felt like we were bothering her by being there and ordering coffee. I get that your shop is really cool, but you aren't too cool to smile.

Coffee: I just got drip so it's too soon to tell. Camille's cap looked OK but was a bit bubbly and the milk stayed on top of the espresso.

2

Rowster New American Coffee

I'm from Austin, which pretty much a growing mecca for local coffee brewership. Not just your standard espresso machine brewers but the ones where they manually drip your coffee or whatever type of way you want your coffee to be pressed, they'll do it. It's a unique experience as like a trend of a bar, there's no menu upfront so you feel like you need to know what you're ordering unless I just missed the menu somewhere. But that just means you need to talk to them and ask them what they have or what you want.

My only hangup is that it's a little expensive. I paid 4 bucks for an Americano but that was for a 12 oz. cup. They set up is very cool though and they bag their own roast. It's a cool little spot for what looks like a trendy area and down the road from the new Downtown Market.

As for my Americano, it was good but not as smooth as I was anticipating but it didn't stop me from guzzling my caffeine down.

Don't be intimidated to ask questions or what to order. It's definitely a slow paced kinda neighborhood vibe and that's a good thing. So make it your local shop if you're nearby.

1

Great coffee made fresh to order. The interior is rather loud however, and the parking is meter parking and spots are hard to come by. Coffee choices change daily, and they offer a few pastry options each day. Also, coffee sizes are rather small.