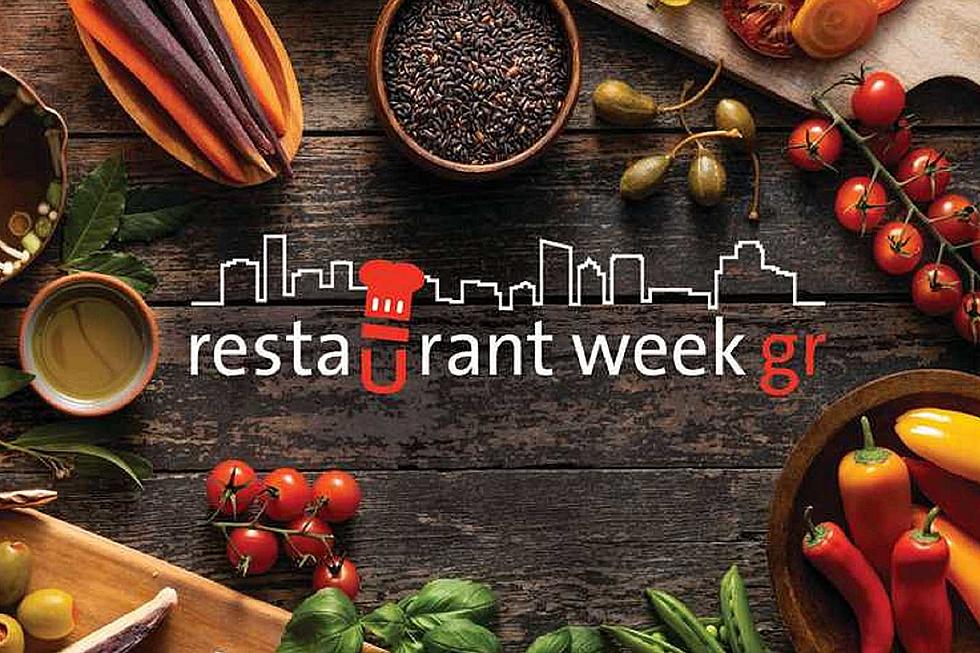 Try Some Great Food — Restaurant Week GR Returns in November
Facebook/Restaurant Week GR
Mark your calendar for Friday, November 4th through Saturday, November 12th, 2022. Restaurant Week Grand Rapids is back again for another year and has a few changes.
This is always a great time to explore Michigan's Best Food City while earning rewards through the Restaurant Week GR digital pass. It is also a great time to try some restaurants you have not have tried around the Grand Rapids area.
The first Restaurant Week GR was held in November 2010. For the past few years, due to the COVID pandemic, restaurants have offered up just their standard menus during this culinary event. This year, they are returning to offering specialty menus at the participating restaurants. These special menus will feature at least two courses for either $25 or less, or $25 or more. Restaurants are also encouraged to offer additional dessert or drink pairings with their food.
This year will also feature a digital check-in. Once diners check-in at three different locations, they will receive a free gift. The check-ins also are good for a digital coupon for a return visit.
Again this year, a dollar from every check-in will be given to the GRCC Secchia Institute for Culinary Education's endowment scholarship. Since the very first Restaurant Week GR back in 2010, over $185,000 has been raised.
If you'd like to be among the first to get the digital pass, you can sign up in advance. Here is the link to do so.
For the latest Restaurant Week Grand Rapids information, be sure to visit the ExperienceGR website at www.experiencegr.com.
LOOK: 25+ New West Michigan Bars and Restaurants to Check Out
West Michigan is a great place for foodies!
More than 25 new restaurants and bars, including Mexican restaurants, seafood restaurants, pizza joints, cocktail lounges, and more have opened up in West Michigan in the past year.
How many have you been to?