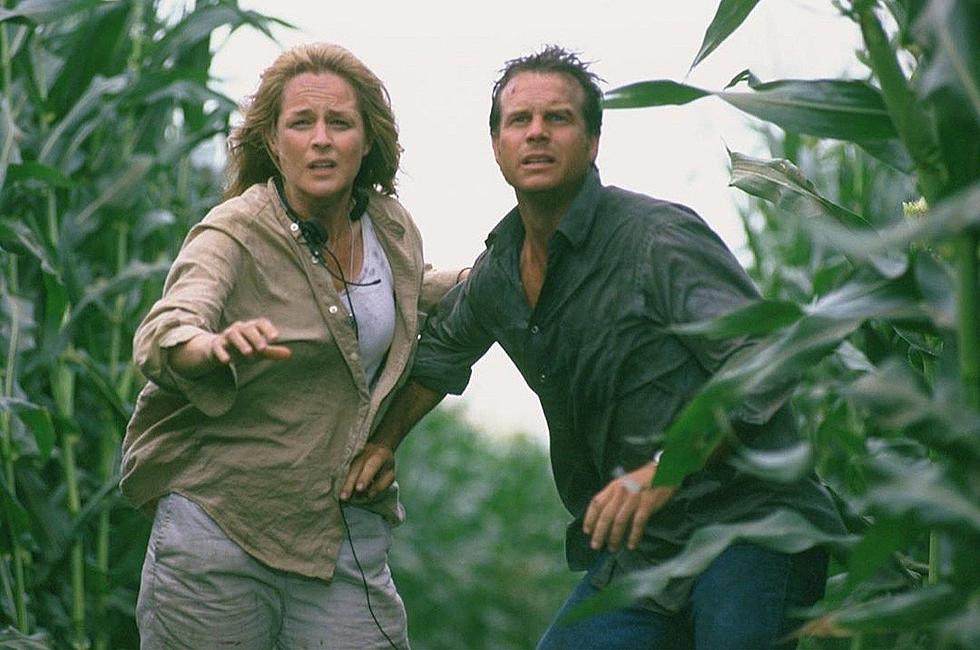 'Twisters' Is No Longer a 'Twister' Sequel
Universal
When word first broke that Twister was getting a new movie some 25 years after the original became a surprise blockbuster, it was described as a sequel — and supposedly the plan was to have Helen Hunt reprise her role from the first film as storm chaser Dr. Jo Harding.
But the news of another actor joining the new movie's cast also brings word that it is not a sequel and that none of the original Twister cast is expected to appear in it. According to The Hollywood Reporter, the new Twister — which is titled, Twisters, duh — is "not a sequel, nor is it expected to bring back old characters. The studio is describing it as a 'new chapter.'"
READ MORE: The Best Summer Blockbusters of All Time
Instead, Daisy Edgar-Jones, best known from the film adaptation of Where the Crawdads Sing, will star in the film. Her unnamed character is described as "as a former storm chaser who, after surviving a disastrous tornado encounter, now works a desk job. However, she will soon be forced to — you guessed it — go out into the breach once more." The movie is being directed by Lee Isaac Chung, who made the terrific indie drama Minari (and, in a curious bit of timing, this week's episode of The Mandalorian), and written by Mark L. Smith, who was the screenwriter of The Revenant. 
Besides Hunt, the original Twister starred Bill Paxton as Jo's estranged husband (and fellow storm chaser) Bill Harding. Sadly, Paxton passed away in 2017. Another of the key roles in the original film was played by Philip Seymour Hoffman, who died in 2014. That alone, would have been a huge obstacle to any attempt at a Twister legacyquel. Maybe under these circumstances a "new chapter" is the right way to go.
Twisters is currently scheduled to be released in theaters on July 19, 2024.
The Worst Billion-Dollar Blockbusters
All of these movies grossed more than $1 billion at the box office. And they all stink.