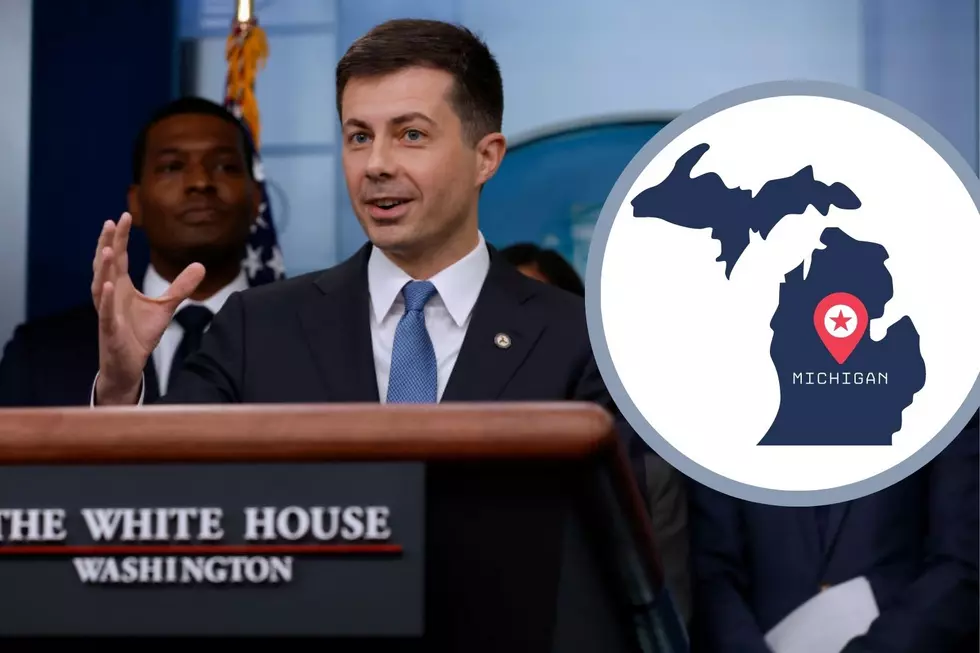 U.S. Secretary of Transportation Pete Buttigieg Moves to Michigan
Chip Somodevilla, Getty Images
It seems Mayor Pete (now Secretary of Transportation) knows what a lot of us know - Michigan is awesome!
According to MLive, Pete Buttigieg and his family are moving from Indiana to the Mitten State. Buttigieg was Mayor of South Bend, Indiana, 2012 to 2020, when he became the U.S. Secretary of Transportation under President Joe Biden.
Buttigieg's husband, Chasten Buttigieg, was raised in the Traverse City area and still has family there.
News of the move was confirmed by a Secretary of Transportation spokesperson, who says being closer to family was the reason for the move, Politico reports:
Moving to Chasten's hometown of Traverse City allowed them to be closer to his parents, which became especially important to them after they adopted their twins, often relying on Chasten's parents for help with child care.
According to the spokesperson, Buttigieg has changed his residency to Michigan and plans to vote this fall.
Earlier this summer, Buttigieg was in Michigan at the Mackinac Island Policy Conference. He joined Gov. Gretchen Whitmer at press conference about infrastructure.
Fox 17 reports that Buttigieg will be in Grand Rapids next week. The Secretary of Transportation will give a press conference at Gerald R. Ford International Airport on Monday, July 11. According to Fox 17, Buttigieg will be speaking about USDOT's Airport Terminals Grant initiative and how it will increase high-paying jobs in the area and improve transportation for Grand Rapids residents.
56 Of The Most Famous People From Michigan
Actors and Actresses, Sports Legends, Musicians and more make up Michigan celebrities